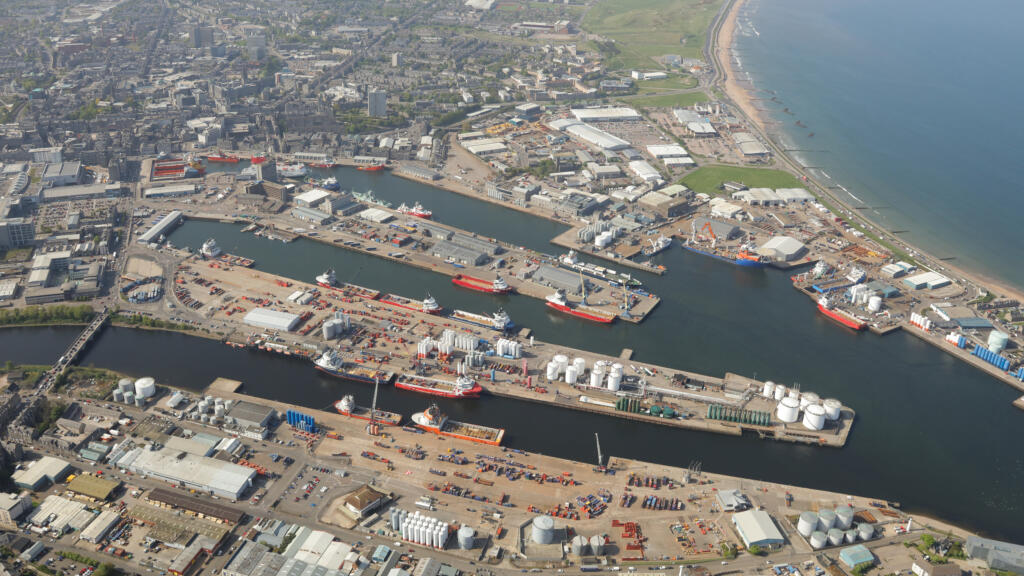 As Scotland's largest berthage port, Port of Aberdeen boasts more than 7,000 metres of premium quayside, enabling seamless servicing of diverse industry sectors.
Commercial Quay

Eurolink Berth

Jamieson Quay Terminal

Northern Isles Ferry

Matthews Quay Terminal

Common User

A rail mounted electric portal crane is located at Atlantic and Pacific Wharves, with a capacity of up to 8 tonnes (grab) at 25 metres, and up to 20 tonnes (hook) at 12 metres. Grabs of various types can be provided. Cranes up to 1,000 tonne capacity are available from local crane hire companies.

Regent Quay

Nos.1 & 2: 2,040m²

Blaikies Quay

Nos.4 & 6: 2,500m²

Pacific Wharf

No.5: 2,000 - 2,200m²

Clipper Quay

Nos.8 & 9: 4,700m²

The Waterloo Multi Modal Terminal offers customers direct access from the quayside to national rail links.
Contact Our Port Specialists
To discuss our port facilities in more detail, please contact our Operations Department.