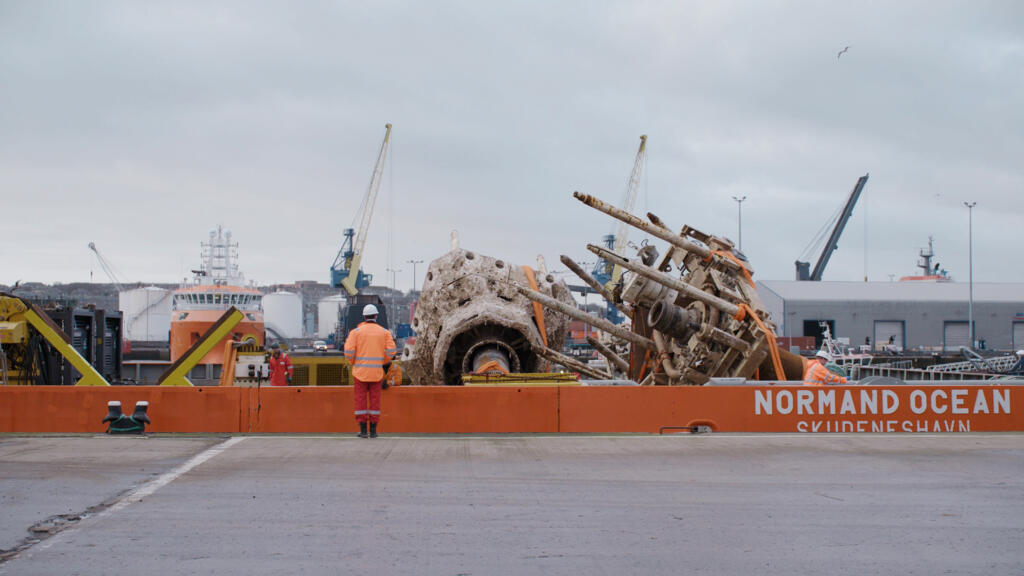 Port of Aberdeen is your port-of-choice for seamless decommissioning marine logistics.
With a proven track record, we support safe, cost-effective, and sustainable decommissioning services, from well plugging and abandonment to material reuse and recycling. 
Our infrastructure is designed for your decommissioning operations. As Scotland's largest berthage port, our quayside stretches more than 7,000 metres, accommodating vessels up to 300 meters in length. We provide 2,800 metres of deep-water berths to a maximum depth of -15 metres, extensive heavy-lift capabilities, more than 150,000sqm of flexible laydown space, and ample project areas to support your requirements.
WHY CHOOSE PORT OF ABERDEEN?
We are a world-class port with decades of experience and excellent understanding of the complex challenges that our customers face. Our facilities, services and commitments set us apart and add value to your operations.
Trusted partner

Unrivalled experience and expertise in supporting the full lifecycle of decommissioning operations.

Expert supply chain

Ensure efficient operations with direct access to an unrivalled supply chain of energy engineering expertise in the North East of Scotland.

Strategic location

Reduced transit times and lower operational costs due to strategic location near North Sea oil and gas fields.

Specialised infrastructure and facilities

Optimal berthing solutions with access to more than 7,000 metres of quayside, expansive laydown areas, heavy-lift capability, deep-water berths, large-scale cargo handling equipment, and warehousing.

Efficient waste management

Licensed hazardous waste handling capabilities ensure the safe, efficient, and environmentally responsible management of waste.

Swift connections

Excellent marine, road, rail, and air connectivity provides swift access to both domestic and international destinations.

Strong safety focus

Protecting people across the port estate is our priority. Our robust safety culture, performance, and processes help to reduce the potential for accidents.

Delivering decarbonisation

Significant commitments for investment in green infrastructure will reduce the carbon footprint of both the port and its customers.

Skilled workforce, safe operations

Our people have the skills, knowledge, and experience to identify and deliver flexible, customer-centric solutions. Solutions that are delivered within a robust quality framework with a strong safety focus.
UNLOCKING VALUE THROUGHOUT THE DECOMMISSIONING LIFECYCLE
We provide a targeted range of facilities and services to support decommissioning operations, backed by decades of sector experience.
Well plugging and abandonment

Jack-up rigs, drillships, well intervention vessels

Waste management and disposal

Licensed hazardous waste handling capabilities ensure the safe, efficient, and environmentally responsible management of waste

Topsides and subsea infrastructure removal

Pipelayers, dive support vessels, crane barges, offshore construction vessels 
Landside Decommissioning
Aberdeen South Harbour provided ample laydown space for Phoenix Decom, contracted by DOF Subsea, to support landside decommissioning. The project included the onshore receipt, offload, and safe preparation of approximately 10km of flexible flowlines and umbilicals from one of DOF Subsea's decommissioning projects for a North Sea client prior to recycling.
This operation was completed with zero HSE recordable incidents, and the offloading method adopted reduced the anticipated timeline by nearly one-third.
"Port of Aberdeen's new South Harbour facility offered ample space for subsea decommissioning and we have undertaken a number of jobs there this year including the flexible offload."

SIMON DAVIES
ENVIRONMENTAL MANAGER, PHOENIX DECOM
Read full case study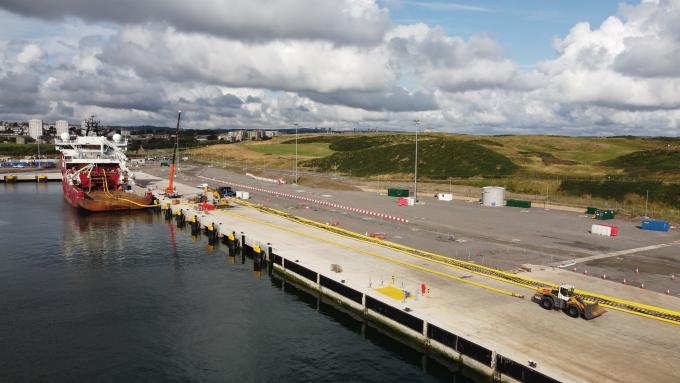 Jack-up rig maintenance
The Noble Innovator jack-up rig berthed at South Harbour for its special periodic survey, prior to going on contract for bp for decommissioning work in the central North Sea. The maintenance scope was completed safely and efficiently in South Harbour, utilising the expert local supply chain for scopes such as diving, welding, inspection, painting, scaffolding, accommodation, catering, logistics.
"We are excited that the new South Harbour facilities made it possible for one of our rigs to visit Aberdeen for the first time ever. The Noble Innovator completed it special periodic survey which rigs must undergo every five years to ensure that we are able to operate safely, and which involved multiple local suppliers in the extensive maintenance scope."

CLAUS BACHMANN
VP OF OPERATIONS, NOBLE CORPORATION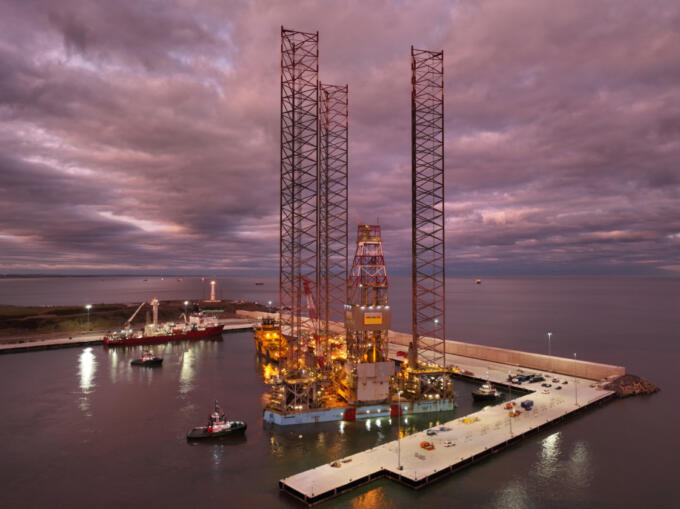 "Port of Aberdeen's expansion will position the city to compete for its fair share of the decommissioning portfolio and help to bring new, diverse business to Aberdeen."
Contact our decommissioning Specialists
Engage early with our team and unlock valuable opportunities to safely optimise costs and enhance efficiency.