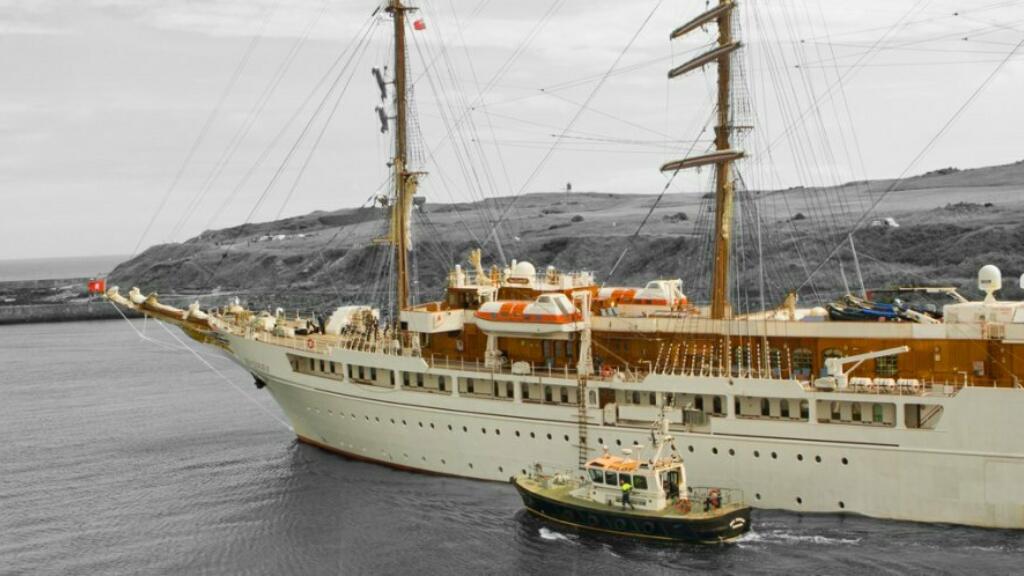 Proud to be the oldest business in Britain, Port of Aberdeen has a rich, and sometimes unexpected, history.
Port of Aberdeen Through the Ages
Port of Aberdeen, previously Aberdeen Harbour, was established in 1136 by King David I of Scotland. According to the Guinness Book of Business Records, it is the oldest existing business in Britain, with a history that has spanned almost 900 years. We are proud of our past and telling our incredible story.
King David I of Scotland establishes the Port of Aberdeen
A blockhouse, or fort, built on the north side of the Port of Aberdeen entrance -  possibly deterring the Spanish Armada from landing in the North East in 1588.
First cargo-handling crane installed
King James VI issues a charter to raise funds for a bulwark at Torry to help deepen the harbour entrance. William becomes the first Scottish ship to sail to North America. 
DISCOVER MORE
Shipbuilding commences. Over 3,000 ships would be built until the last shipyard closed in 1992. 
Loss of the Whaling Ship Oscar, grounded on rocks at Greyhope Bay, devastating the local community.
DISCOVER MORE
Girdleness Lighthouse established - a state of the art, ground-breaking design by Robert Stevenson and constructed by James Gibbs
DISCOVER MORE
Fortification at Torry Battery, overlooking the Southern approaches
Tea clipper ship Thermopylae built for the Aberdeen White Star Line. The ship still holds the record for the fastest trip made under sail
DISCOVER MORE
Jho Sho Maru, the second warship built for Japan, destroyed by fire
Thermopylae beats the Cutty Sark in the Great Clipper Race
DISCOVER MORE
The arrival of the Steam Trawler boosts the already well-established fishing industry
First covered market built to service the fishing industry
Enemy aircraft extensively bomb the harbour as a strategic target
Oil discovered in the North Sea against a backdrop of economic crisis
£36m project to infill the River Dee Dock and create four new berths
Construction of £420 million Aberdeen South Harbour expansion project commences.
Port of Aberdeen takes over as principal contractor for the construction of the expansion project.
Aberdeen Harbour rebrands to Port of Aberdeen and phased opening of Aberdeen South Harbour commences.
Aberdeen South Harbour expansion is complete and fully operational.
Scroll for more
Houdini emerges from the depth of Aberdeen Harbour
Thousands of people gathered at the Harbour on 1 July 1909, to witness the world-famous magician and escapologist Harry Houdini dive into the chilly water whilst chained and handcuffed.
A cold and watery demise appeared inevitable for the man who was already a household name thanks to his incredible death-defying feats. The minutes spent underwater only led to the assumption that the Granite City would become synonymous for claiming the life of the Houdini.
Then suddenly, he resurfaced, triumphant and free from his shackles. Needless to say, his exploits ensured that his shows at the nearby Palace Theatre in Bridge Place were a huge success.