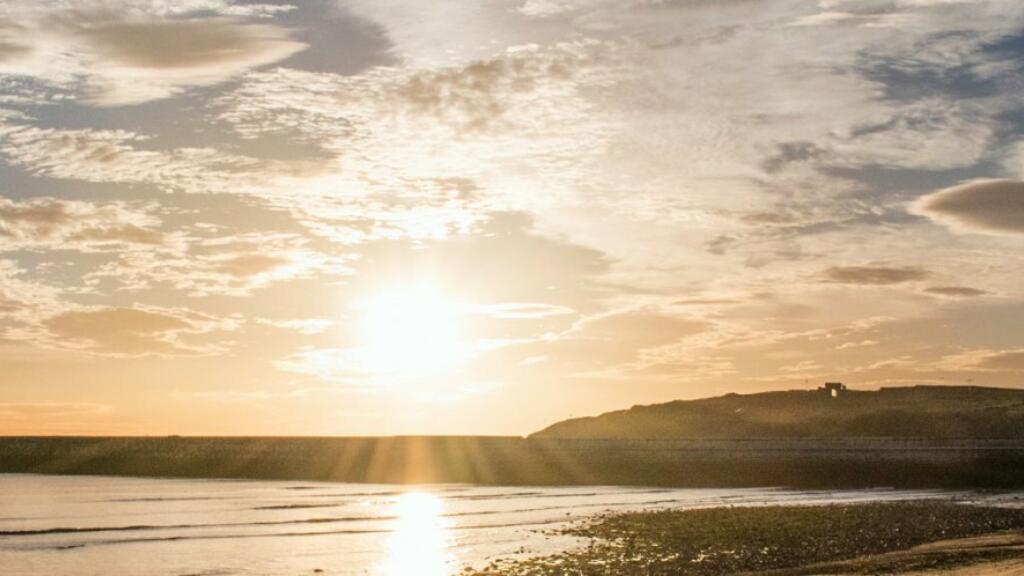 We are a port with ambition, focused on partnering with stakeholders to unlock growth and create prosperity for generations.
The expanded Port of Aberdeen is creating new possibilities for energy transition, trade and tourism, which will drive new jobs and investment in the region.
Our Annual Review 2023
To create prosperity for generations.
To become Scotland's premier net zero port, offering world class facilities and services, at the heart of the nation's energy transition efforts.
To connect our customers to what they need, where and when they need it, through innovation, commitment, and environmental sustainability.
Our Board is an independent statutory authority, responsible for the port's administration, maintenance, and improvement. Selected for their wide-ranging skills and experience, the Port of Aberdeen's team of Non-Executive Members provide independent oversight for the organisation.
Additional information on our governance and committees can be found here.
Our skilled and experienced team of Executive Directors help to steer our organisation and execute our strategy.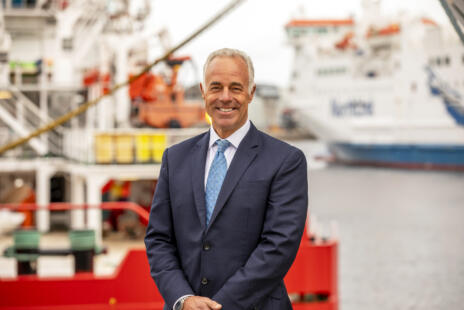 Bob Sanguinetti
CHIEF EXECUTIVE OFFICER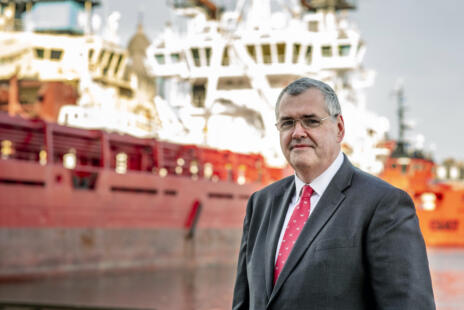 Jon Oakey
CHIEF FINANCIAL OFFICER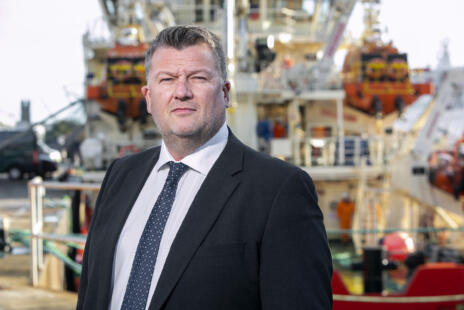 Roddy James
CHIEF COMMERCIAL OFFICER
The Port: 2022 in numbers
2022 was a pivotal year for Port of Aberdeen, with our success driven by an increase in vessel arrivals, goods moved through the port and strong ferry service recovery post-pandemic. We have proudly cemented our position as a leading hub for maritime decarbonisation, while recognising that our success would not be possible without our people who continue to deliver a safe, professional, and quality service for our customers.  
£39.2 million turnover £21.3 million operating profit

6,813 vessel arrivals 12% increase on 2021

108 current employees 21 new starts in 2022

34 international trading countries

Cargo tonnage: 3,239,045

Vessel tonnage: 24,439,129

£30,000 donated to local community groups

161,185 ferry passengers
To increase and diversify port business, providing optimised and environmentally-sound services to existing and prospective customers and stakeholders. 
To develop and make best use of our land, facilities, and assets in line with national sustainable development goals, to support operational excellence and growth, while maintaining sufficient reserves for unexpected changes in the business environment. 
To become a leading exemplar in environmental stewardship and sustainability, pioneering green port innovation and facilitating energy transition solutions. 
To develop and invest in our people, so that they are empowered with the values and capabilities to create and deliver prosperity for generations. 
To be a leader and exemplar in health, safety, security, and quality standards across the UK port community. 
To build and strengthen the Port of Aberdeen's influence among local, regional, and national stakeholders, as a recognisable and trustworthy catalyst for the development of business, trade, and energy.