Completed in August 2023, our £420 million Aberdeen South Harbour expansion is the largest marine infrastructure project in Trust Port history.
Construction of this transformational project started in 2017 after years of planning. Now complete, it offers 1,500 metres of deep-water berths to a maximum depth of -15m, extensive heavy-lift capabilities, 125,000sqm of flexible laydown space, and ample project areas for vessels up to 300m in length.
Reinvesting for future generations
More than 3.5 million workhours went into the construction of this landmark development, and over 30 companies from across the North East of Scotland played a pivotal role in the project. More than £40 million of contracts were awarded to local companies since 2020, and that figure increases to £60 million when accounting for all companies based in Scotland.
The new facility is already attracting vessels and project activity would have previously sailed past the city, often destined for a European port, capable of handling their requirements.
This increased activity supports local jobs, attracts local supply chain spend and investment, and the profits are reinvested back into the port to improve the facilities for future generations.
"The Aberdeen South Harbour expansion project provided the opportunity for hundreds of local people to be employed through local contractors, as well as the opportunity for specialist marine construction workers from further afield."
View real-time information on the movements of vessels and their current location within the Port of Aberdeen today.
The Port Today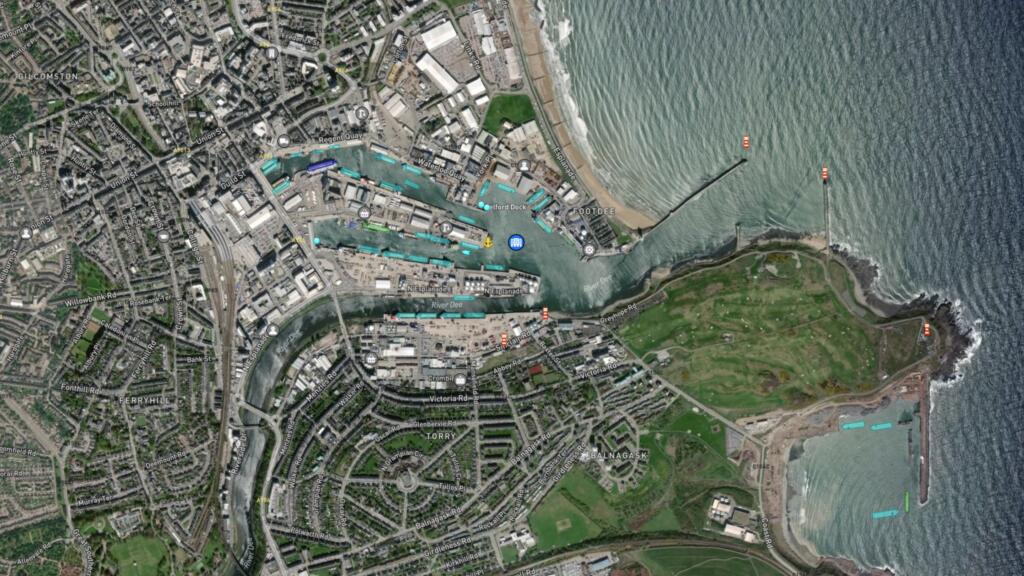 Aberdeen South Harbour Official Opening
Her Royal Highness The Princess Royal officially opened Port of Aberdeen's transformational £420 million expansion project on 22 September 2023, catalysing a multi-billion pound economic and jobs boost for Scotland.
Explore the official opening event and public open day through our exclusive photo galleries. Get an insider's glimpse into the celebrations, community, and remarkable moments that marked this significant event for Port of Aberdeen.
View Photo Galleries