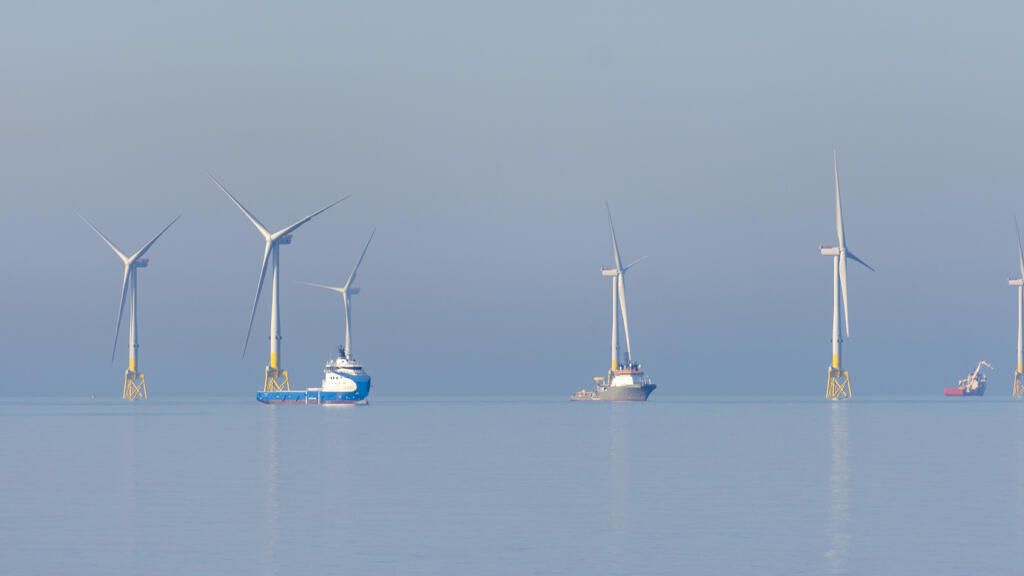 Port of Aberdeen has been at the heart of Scotland's offshore energy supply chain for more than 50 years.
We are now primed to support the next generation of renewable energy projects in offshore and onshore wind, hydrogen, tidal and solar. As a hub for expert marine logistics, we add value throughout the renewables lifecycle, from planning and installation, operations and maintenance, to repowering, and decommissioning.
We offer a strategic location, modern infrastructure, and direct access to an unrivalled energy supply chain, enabling us to provide safe and efficient vessel turnarounds, long-term project support, and much more.
"North Star has a long-standing relationship with the port of Aberdeen and continues to utilise the port for all areas of our operations across multiple energy industries. The port's transport links, supply chain and quality quayside are just some of its core strengths."
WHY CHOOSE PORT OF ABERDEEN?
We are a world-class port with decades of experience and excellent understanding of the complex challenges that our customers face. Our facilities, services and commitments set us apart and add value to your operations.
Unrivalled experience

More than 50 years' experience of expert marine logistics for offshore energy projects. 

Expert supply chain

Ensure efficient operations with direct access to an unrivalled supply chain of energy engineering expertise in the North East of Scotland.

Strategic location

Reduced transit times and lower operational costs due to strategic location near renewables projects.

Specialised infrastructure and facilities

Optimal berthing solutions with access to more than 7,000 metres of quayside, expansive laydown areas, heavy-lift capability, deepwater berths, large-scale cargo handling equipment, and warehousing.

Efficient connections

Excellent marine, road, rail, and air connectivity provides swift access to both domestic and international destinations.

Partnerships

The Energy Transition Zone is a transformative partnership focused on developing an integrated energy cluster, offering supply chain development opportunities in the South Harbour hinterland.

Strong safety focus

Protecting people across the port estate is our priority. Our robust safety culture, performance, and processes help to reduce the potential for accidents.

Delivering decarbonisation

Significant commitments for investment in green infrastructure will reduce the carbon footprint of both the port and its customers

Skilled workforce, safe operations

Our people have the skills, knowledge and experience to identify and deliver flexible, customer-centric solutions. Solutions that are delivered within a robust quality framework with a strong safety focus.
UNLOCKING VALUE THROUGHOUT THE RENEWABLES LIFECYCLE
We provide a targeted range of facilities and services to support renewables operations, backed by decades of sector experience.
Manufacturing

Extensive local expertise and facilities, with development opportunities in the South Harbour hinterland.

Planning and development

Survey and inspection vessels and transport of components.

Substructure installation

Cable lay and rock installation vessels.

Installation and commissioning

Transportation and installation vessels, crane barges, service operations vessels, and anchor handlers.

Operations and maintenance

Service operations vessels, crew transfer vessels , walk-to-walk vessels, cable lay vessels, operations and maintenance vessels, and remotely operated vehicles.

Repowering and decommissioning

Construction vessels, crane vessels and support vessels.
THE BLUE TERN MAINTENANCE
The Blue Tern is multi-purpose, four-legged and self-propelled DP2 jack-up offshore wind turbine construction vessel, measuring 151m long and 50m breadth. In March 2023, the vessel required a suitable quayside for maintenance and miscellaneous tasks such as bunkering and crew changes. Port of Aberdeen and agent, Clarksons Port Services, swiftly offered quayside and jacking location at the new Aberdeen South Harbour. This allowed all required activities to completed safely and efficiently in a few weeks. The Blue Tern has since returned to Port of Aberdeen in August 2023.
"Port of Aberdeen was very flexible and provided a great service offering for Blue Tern's port call. We thank the port for its assistance and would not hesitate to use the facilities again."

BENJAMIN GRAFF
HEAD OF NAUTICAL DEPARTMENT, FRED. OLSEN WINDCARRIER
"We found Port of Aberdeen very accommodating, enabling efficient operations for the vessel. We hope this is the first of many further wind turbine installation vessels."

PAUL YOUNG
ACCOUNT MANAGER - OFFSHORE, CLARKSONS PORT SERVICES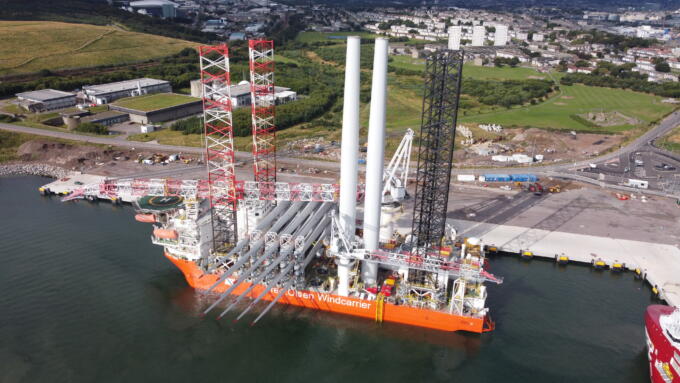 UNLOCKING VALUE
Port of Aberdeen supports its customers on their decarbonisation journey through its industry-leading net zero strategy and is investing to reduce emissions through shore power and future fuels.
By engaging with Port of Aberdeen at an early stage, we can identify and unlock valuable opportunities to safely optimise costs and enhance efficiency.
Download our wind brochure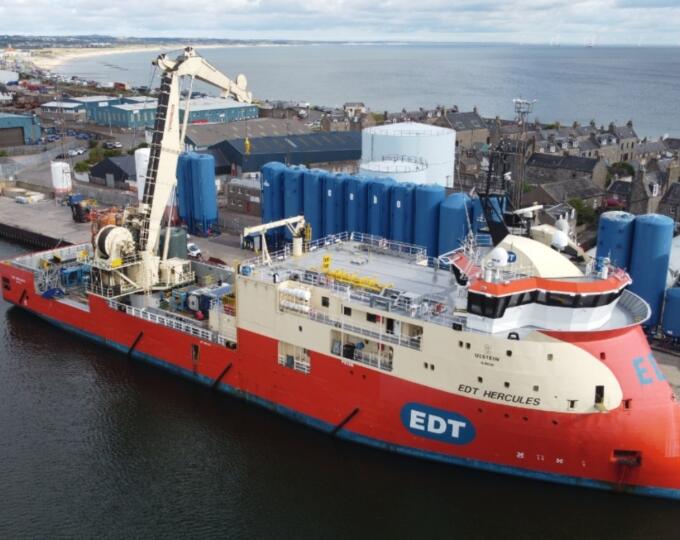 Contact our renewables Specialists
Engage early with our team and unlock valuable opportunities to safely optimise costs and enhance efficiency.