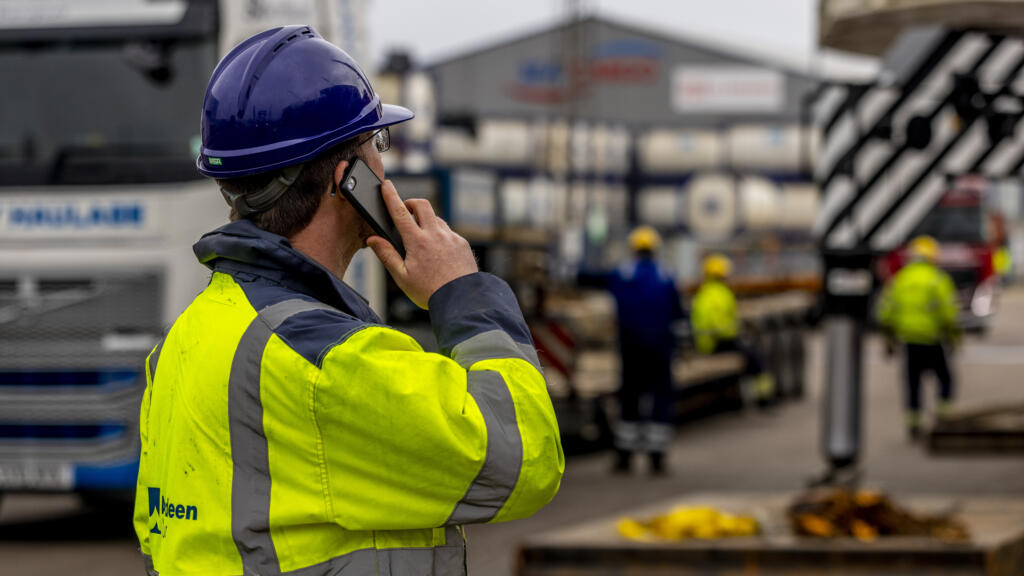 Going above and beyond to set exemplar standards and contribute to building a safer, healthier, and more sustainable Port of Aberdeen.
Committed to continual improvement
We are one of only four in Scotland to be part of a European environmental initiative, EcoPorts, and our accreditations include ISO9001 (2021), ISO 45001 (2018) and ISO 14001 (2018). These international benchmarks for quality, occupational health and safety, and environmental management, strengthens our commitment to continual improvement in SHEQ.
Safety

Protecting people across the port estate is our priority. Our robust safety culture, performance, and processes help to reduce the potential for accidents. The Aberdeen Port Safety Group provides a forum for the diverse range of port users to benefit from sharing best-practice, joint identification of risk patterns and common coordination of safety campaigns. Port of Aberdeen's 'Code of Safe Practice' helps to keep everyone safe while working in Port of Aberdeen.

Code of Safe Practice

Health

Our Thrive wellbeing programme takes a whole-self approach, focusing on the four pillars of wellbeing – emotional, physical, social and financial – to help our people be stronger, feel better and gain a new sense of purpose. Throughout 2023 we are providing employees with opportunities to take part in fun activities, events and initiatives, and learn more through informative sessions and resources.
 

Our goal for Thrive is to support positive mental health at work, give colleagues more tools for stress reduction, prevent burnout, build resiliency in this cost-of-living crisis, and most importantly keep the Port of Aberdeen Crew healthy and happy.

Environment

Port of Aberdeen is investing £55 million over the next 10 years to become the UK's first net zero port by 2040. This means being an exemplar and targeting net zero emissions from vessels visiting the port (scope 3), as well as our own operations (scope 1 and 2). Strong partnerships and investment across the public and private sectors are essential to deliver this transformational change which will deliver significant benefits for the environment, local communities, and wider maritime sector.

Net Zero PORT

Quality

We are committed to delivering a safe, sustainable and efficient service for our customers. Our people have the skills, knowledge, and experience to identify and deliver flexible, customer-centric solutions. Solutions that are delivered within a robust quality framework with a strong safety focus. 
Port Safety Observations
We all have a responsibility for health and safety around Port of Aberdeen.
If you have any queries, wish to report an incident, or witness an unsafe working practice, please complete the safety observation form via our QR code.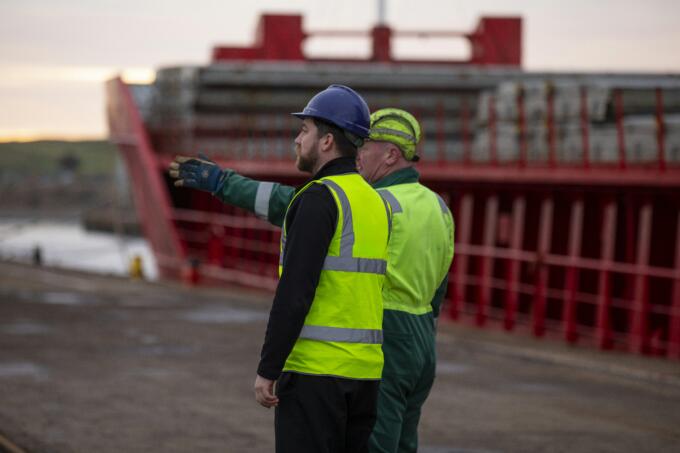 Port Visitor Induction
To ensure the wellbeing of all visitors to the port, we've prepared a comprehensive visitor induction video. 
Please take a moment to watch the video before visiting the port and confirm you have completed the induction video with your host via email. 
Your safety and the wellbeing of our environment are paramount to us at Port of Aberdeen.
Port Health, Safety and Environment Awards
Our HSE Awards recognise industry excellence for health, safety and environment. In 2023 we congratulated both Peterson and North Star for their outstanding achievements. 
Port Health and Safety Award: Peterson

Petersons Goal Zero strategy has seen four of its key operational areas achieving Goal Zero in 2022. This means they saw zero harm to people, the environment or damage to property. This strategy demonstrated Peterson's commitment to eliminating all types of caused incidents across their business. Peterson also have a robust foundation in place to safeguard their people, putting their health as a priority for continued operations. 

Port Environment Best Practice Award: North Star

North Star's ambitious fleet decarbonisation plan, sustainability study, and roadmap to net zero identifies the most suitable clean technologies and energy efficient, low emission propulsion solutions to improve vessel efficiency and environmental impact.