Contractor awarded for AHEP water supply work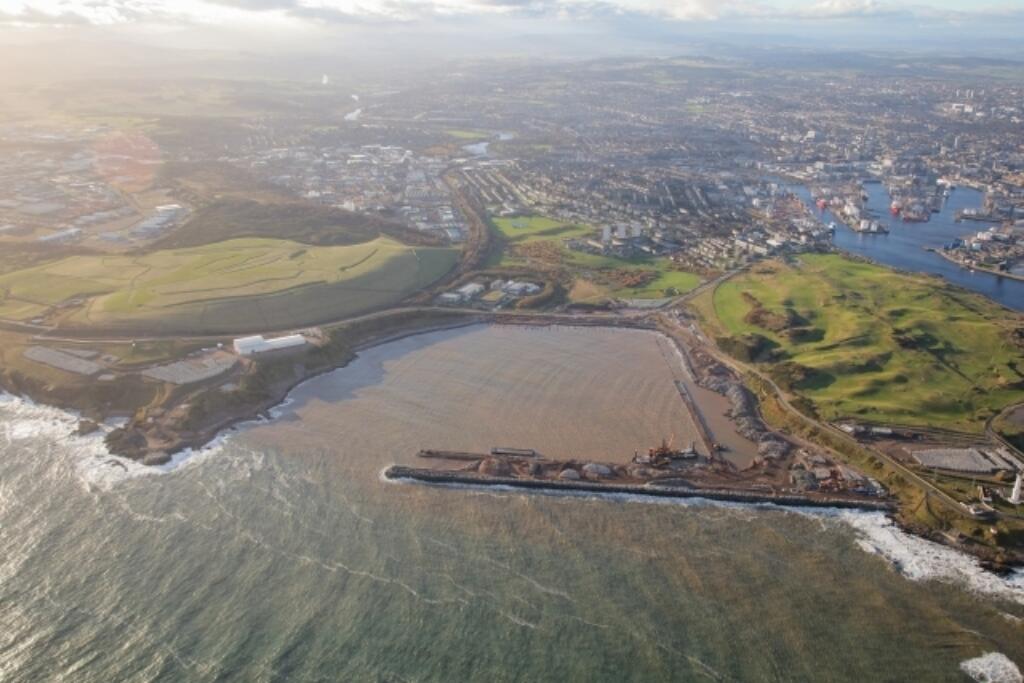 Nicol of Skene will install 3km of new water mains to the expansion project.
Nicol of Skene have been appointed as Principal Contractor by Doig and Smith on behalf of Aberdeen Harbour Board to carry out the installation of approximately 3km of new water mains, including all associated civils works as part of the ongoing Aberdeen Harbour Expansion Project (AHEP).
The entirety of the project will connect the expanded Harbour to the existing Scottish Water supply network and Torry Quay. The works are on track to commence in mid-April 2021 and will continue until the estimated completion date of November 2021.
The new water main will be installed by Nicol of Skene over the course of a 3km route in Aberdeen, starting from Wellington Road, along Girdleness Road and through St Fittick's Park in Torry. The works route will then diverge South onto St Fittick's Road continuing on to the Aberdeen Harbour Expansion Project, and North onto Greyhope Road and Sinclair Road, terminating at Torry Quay. Once all installation and connections to the existing water supply network are complete, they will be tested and commissioned by Nicol of Skene to ensure the new network is safe and compliant.
Nicol of Skene will also install ducting for an underground communication network which will run alongside the new water main. Civils works will also include the construction of a shared cycle path and footpath which will head from AHEP, through St Fittick's Road finishing at North Balnagask Road. All other surfacing works including reinstatement of the new water main route will be self-delivered by Nicol of Skene.
Nicol of Skene are a Scottish Water approved utilities connection provider (UCP) and hold WIRS accreditation. They have an extensive portfolio of projects of this nature and are highly experienced in these types of works, making them very well suited to this project.
"The team at Nicol of Skene are extremely proud to be awarded this key infrastructure project within our local community. We anticipate commencing the works in April and look forward to working collaboratively with the project team towards successful delivery."
Stay up to date with the latest news from Port of Aberdeen