US Secretary of the Interior visits South Harbour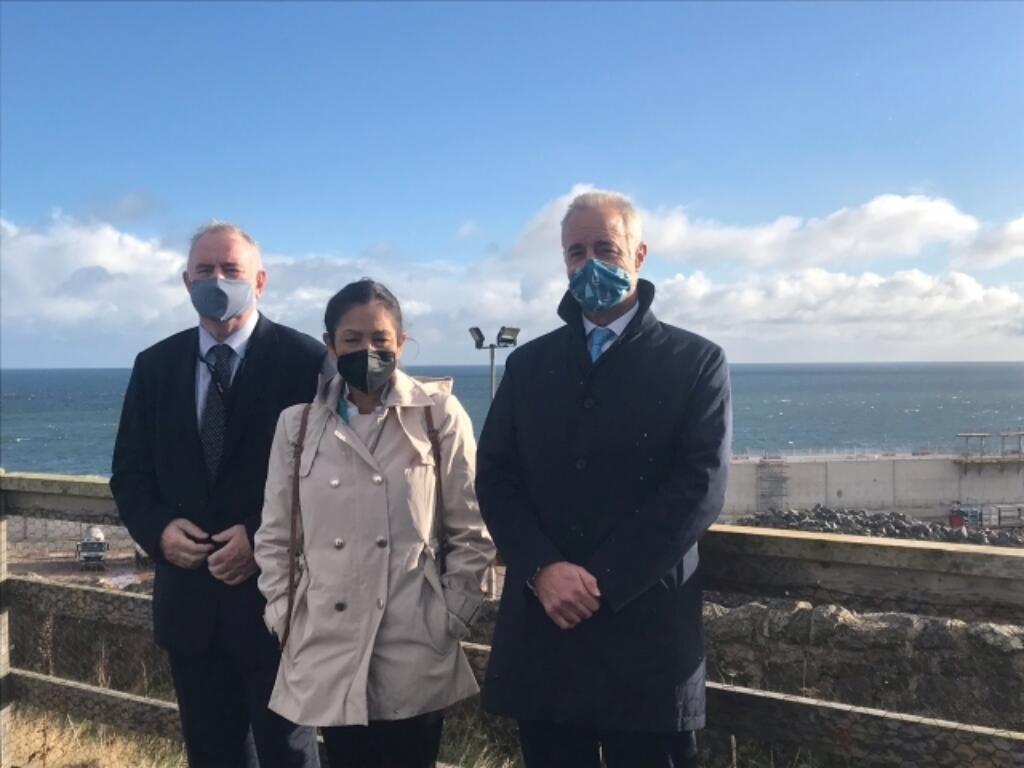 Secretary Deb Haaland met with Port of Aberdeen's Chairman and Chief Executive during COP26.
Secretary of the Interior, Deb Haaland, met Port of Aberdeen representatives at the South Harbour expansion project. 
The visit took place during Secretary Haaland's trip to Scotland for COP26. During the visit, Chairman Alistair Mackenzie and Chief Executive Bob Sanguinetti told Secretary Haaland about South Harbour's capabilities to support offshore renewable projects. 
South Harbour's signifiant laydown area and deep-water berths will make it a vital port for the development of offshore windfarms, with Aberdeen's expert supply chain poised to provide critical support. 
Secretary Haaland hailed the project - which is the largest marine infrastructure project in the UK - as "very impressive."
Stay up to date with the latest news from Port of Aberdeen