Port of Aberdeen's 2022 results pave the way for future growth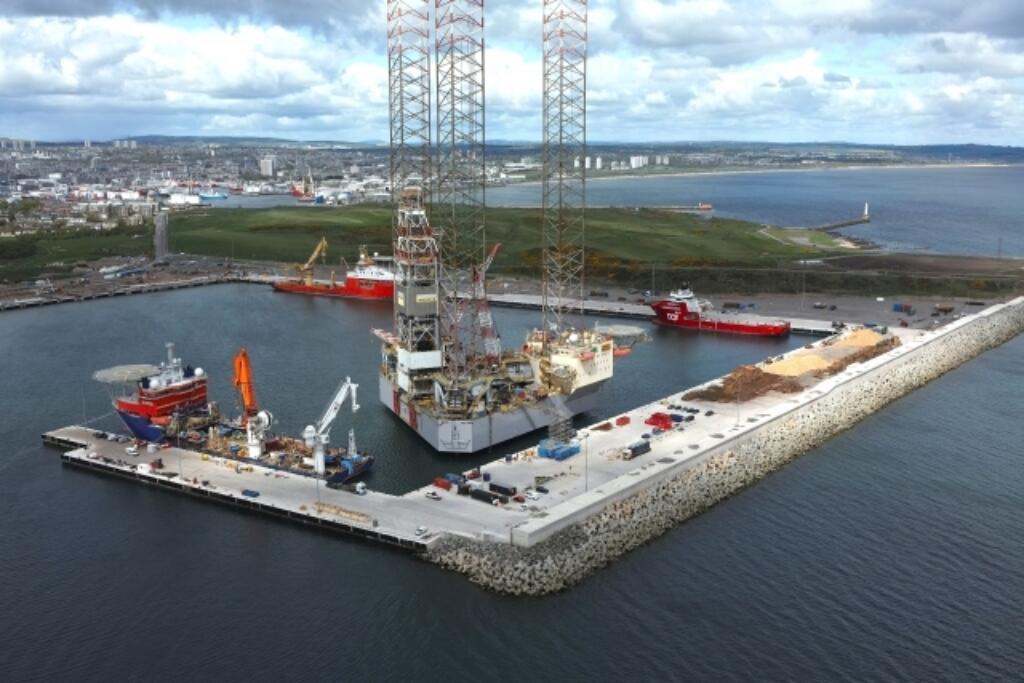 Port of Aberdeen today announced its return to pre-pandemic levels of activity in 2022, a full year ahead of forecast.
Port of Aberdeen today announced its return to pre-pandemic levels of activity in 2022, a full year ahead of forecast.  
The port increased its turnover by 17% to £39.2 million as vessel arrival numbers surpassed 6,800, up 12% on the previous year, and more than 27.7 million tonnes of vessels and goods moved through the port. An operating profit of £21.3 million was earned, representing a 22% increase compared to 2021. 
The Northern Isles ferry service continued its recovery with 163,000 passengers travelling through Aberdeen representing a 47% increase compared to 2021. 
These increased activities have had a positive impact on the local economy, creating jobs, attracting local supply chain spend and investment. As a Trust port, the profits are reinvested to enhance facilities for future generations. 
As construction at the transformative Aberdeen South Harbour expansion nears completion in the coming weeks, the port is poised to capitalise on future growth, supporting the oil and gas, renewables, decommissioning, general cargo, and cruise sectors. 
The positive momentum from 2022 has seamlessly carried into this year, with Port of Aberdeen celebrating numerous noteworthy accomplishments: 
Record-breaking Autumn and Winter period: The port achieved its busiest-ever period while ensuring a safe, efficient, and high-quality service for its customers. 
Rapid progress at South Harbour: Construction at South Harbour has advanced rapidly, with completion expected in Q2 2023. Vessel and project activity have intensified following a successful "soft start" in July. 
Leadership in maritime decarbonisation: Port of Aberdeen has cemented its position as a leading hub for decarbonisation, securing government funding for innovative studies and collaborating with partners on groundbreaking projects. 
Net zero strategy: The port unveiled its ambitious net-zero strategy, aiming to become the UK's first net-zero port by 2040. A dedicated investment of £55 million over the next decade will drive this vision forward. 
Boost to the local economy: The port welcomed the first of many large cruise vessels to the city, which will provide a significant and enduring economic boost for local communities and the region. 
Commitment to community support: Port of Aberdeen continued its dedication to assisting and supporting those most in need through its annual £30,000 community action fund and volunteer programme. 
HSE excellence: The port held its inaugural HSE Awards, honouring the efforts of North Star and Peterson.  
Business of the Year: Port of Aberdeen received the prestigious 2023 Business of the Year award at the Northern Star Business Awards. 
Bob Sanguinetti, Chief Executive, Port of Aberdeen, said:
"None of our success today, or in the future is possible without our people and I am incredibly proud of the team. Their expertise, coupled with our world-class infrastructure, strategic location and unrivalled supply chain on our doorstep means we are ideally positioned to capitalise on opportunities for growth in energy transition, trade, and tourism. In recent years, we have invested more than half a billion pounds in our infrastructure and now even closer private and public sector collaboration is needed to unlock the port's full potential for the nation."
Stay up to date with the latest news from Port of Aberdeen