Port of Aberdeen wins prestigious sustainability award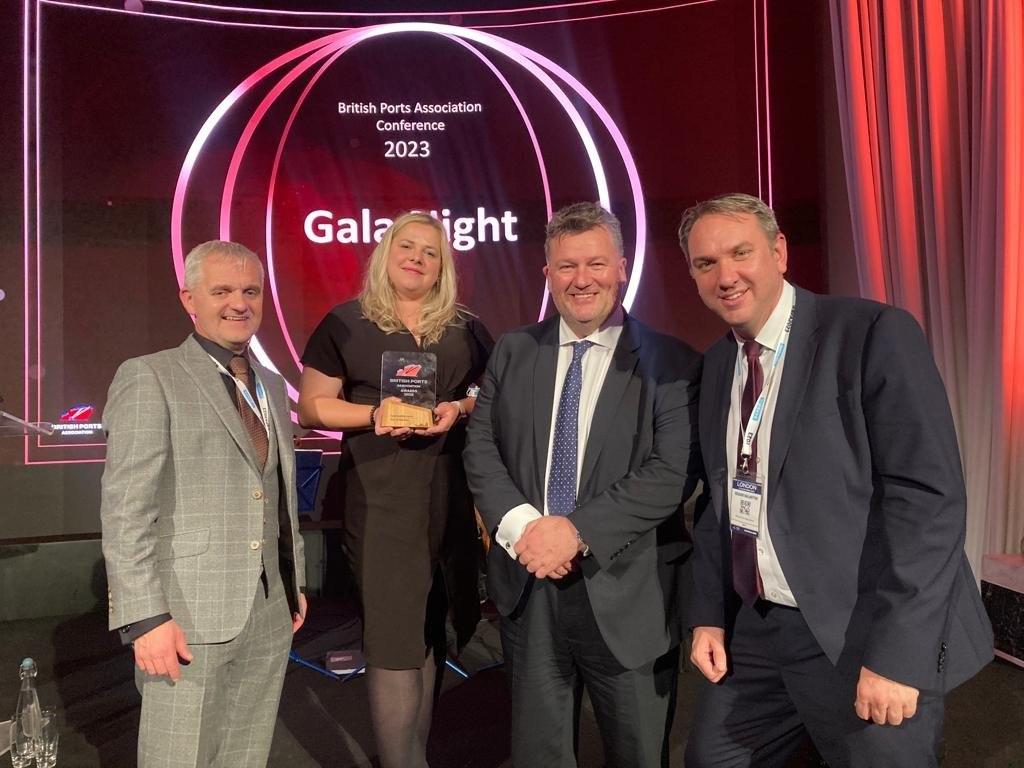 Port of Aberdeen won the 2023 Sustainability Award at the British Ports Association (BPA) Conference in London (Thursday 19 October).
The conference – run by BPA, in association with DP World, Gallagher and the Port of London Authority– is one of the most important events for the UK maritime industry. It provides a unique space for stakeholders to hear about the most recent policy changes and industry patterns in the UK's ports and harbours sector.
Over three days, more than 160 companies convened at the Leonardo Royal Hotel in London for a series of industry presentations, networking opportunities, and the prestigious Gala dinner and awards ceremony, which was hosted by the Port of London Authority.
The port faced strong competition from Harwich Haven Authority and Portsmouth International Port. The judges were impressed by Port of Aberdeen's commitment to reduce emissions across all three scopes, guided by our industry-leading net zero strategy.
Bob Sanguinetti, CEO, Port of Aberdeen, said: "This is absolutely fantastic news and richly deserved for the entire port team. This award celebrates our commitment to becoming the UK's first net zero port by 2040."
"This award celebrates our commitment to becoming the UK's first net zero port by 2040."
Stay up to date with the latest news from Port of Aberdeen