Port of Aberdeen welcomes the Noble Intrepid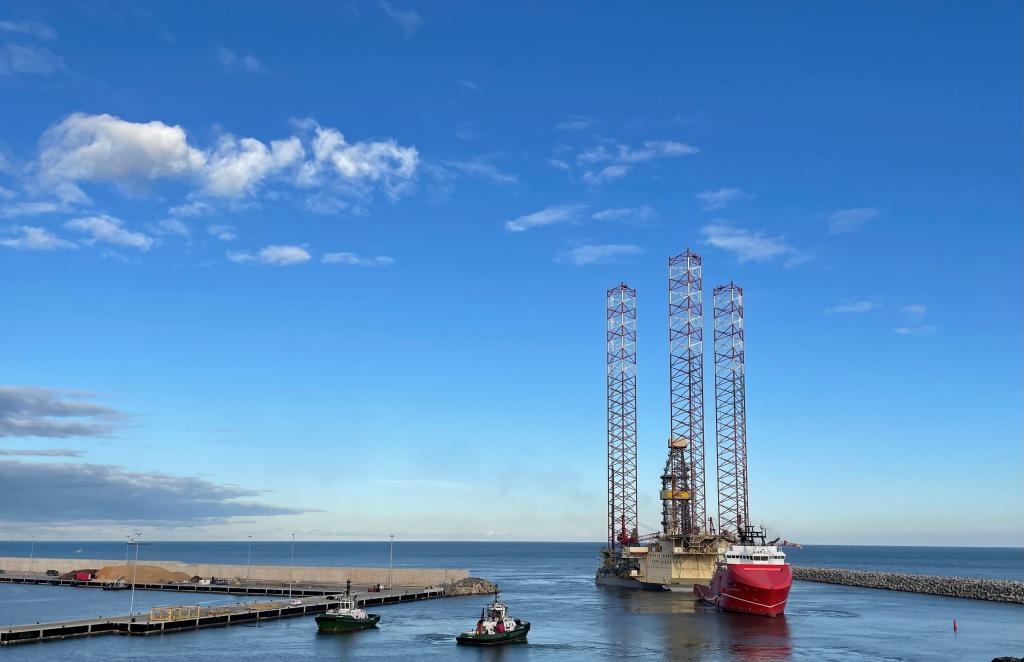 Port of Aberdeen today (17 October 2023) welcomes the Noble Intrepid jack-up rig to Aberdeen South Harbour.
The Noble Corporation rig arrived for reactivation workscopes and Semco Maritime will provide quayside services throughout its time in port.

The rig will then mobilise for Harbour Energy at the Judy field in the North Sea.

Aberdeen South Harbour was officially opened by Her Royal Highness The Princess Royal on Friday 22 September following a successful phased opening, which generated more than £3 million in revenue.
Semco Maritime's Operations Manager, Phillip MacDonald, commented: "We are delighted to be supporting the latest rig maintenance project for Noble Corporation following the arrival of Noble Intrepid at Port of Aberdeen South Harbour.
"With this being the second CJ-70 arriving in the Port since its opening, it demonstrates continued collaboration between the Port of Aberdeen, Noble Corporation, and Semco Maritime. Incorporating local resources is a key element of our strategy, meaning that this yard stay presents another great opportunity for the city of Aberdeen and the surrounding areas." 
"Incorporating local resources is a key element of our strategy."
With Aberdeen South Harbour complete, Port of Aberdeen is the largest berthage port in Scotland. The new facility, next to the Energy Transition Zone, can accommodate vessels up to 300m in length, with port users and customers benefiting from an additional 1.5km of deepwater berths, to a maximum depth of 15m, 125,000sqm of flexible project areas and significant heavy lift capacity.

Roddy James, Chief Commercial Officer, said: "The arrival of this latest rig builds on the success of the Noble Innovator maintenance project delivered earlier this year in partnership with Noble Corporation and Semco Maritime. This is another great example of how Aberdeen South Harbour is unlocking new opportunities for the port and North East supply chain."
"This is another great example of how Aberdeen South Harbour is unlocking new opportunities."
Stay up to date with the latest news from Port of Aberdeen