Port of Aberdeen provides vital £30,000 funding to local communities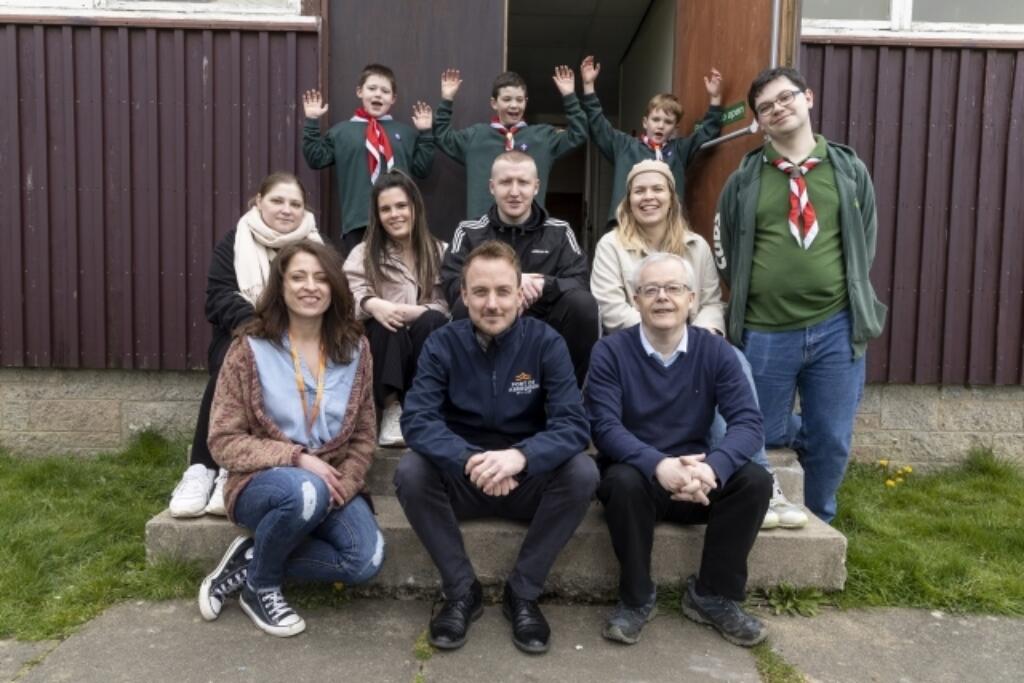 Six charities and community groups operating locally to the port have benefitted from funding awards in 2023.
Charities and community groups offering vital support to those living in Aberdeen have received a £30,000 funding boost from Port of Aberdeen. 
Through the port's community action programme, supPORT-all, six charities operating locally to the port have benefitted from funding awards:
Aberdeen Foyer: £7,500 to deliver a Community Wellbeing Challenge.
55th Aberdeen (Kincorth) Scout Group: £7,500 to improve the accessibility of the scout hall for the community.
Russell Anderson Foundation: £5,000 to expand a community wellbeing project in Torry.
Loriston Parent Council: £5,000 to provide a healthy breakfast for all school pupils.
Torry Community Group: £2,500 to make improvements to Bruce Garden.
Balnagask Community Council - £2,500 to run a monthly supper club for elderly people and weekly lunch club for children.
Thanks to the funding donation, Aberdeen Foyer will run another series of its City Centre Community Challenge, which involves young people making improvements to local communities and neighbourhoods. The charity, which works to end youth homelessness and alleviate the impact of poverty on young people, expects to support more than 250 people through the project. 
Previous participants of the Community Challenge include Amy, 19, who said:
"The Challenge gave me more confidence and I made a difference; I got more exercise, and the course made me happy." Another participant Jamie, 22, added: "The Challenge encouraged me to throw myself into the deep end with no pressure and no fear of failure."
Aberdeen Foyer's Development Coach, Nicky Donelan, said: "I am so excited about the opportunities that Port of Aberdeen's funding opens for us. It will have a massive reach throughout the Foyer enabling so many groups to make huge differences across Aberdeen city whilst developing their own skills, confidence, and community involvement and connections."
The donation to the Scout Group will enable the construction of disabled toilet facilities and disabled ramp access to the scout hall, increasing the amount of flexible, fit-for-purpose community space available in Kincorth, while improving the accessibility and quality of the building space for present users.
Speaking at the Kincorth scout hall, Graeme Smith, Group Treasurer, said: "Our community scout hall has provided a home to a diverse range of groups in Kincorth for almost 60 years. This generous funding from Port of Aberdeen will allow us to continue our ongoing refurbishment programme and ensure the hall can welcome all in our community."
Jordan Harkins, Head of Communications at Port of Aberdeen, said: "We know how important local charities and community groups are to people across the city, particularly during the cost-of-living crisis. These organisations need support continue or expand their invaluable work in the community and we're proud to be partnering with them this year."
Stay up to date with the latest news from Port of Aberdeen