Port of Aberdeen charts growth in offshore wind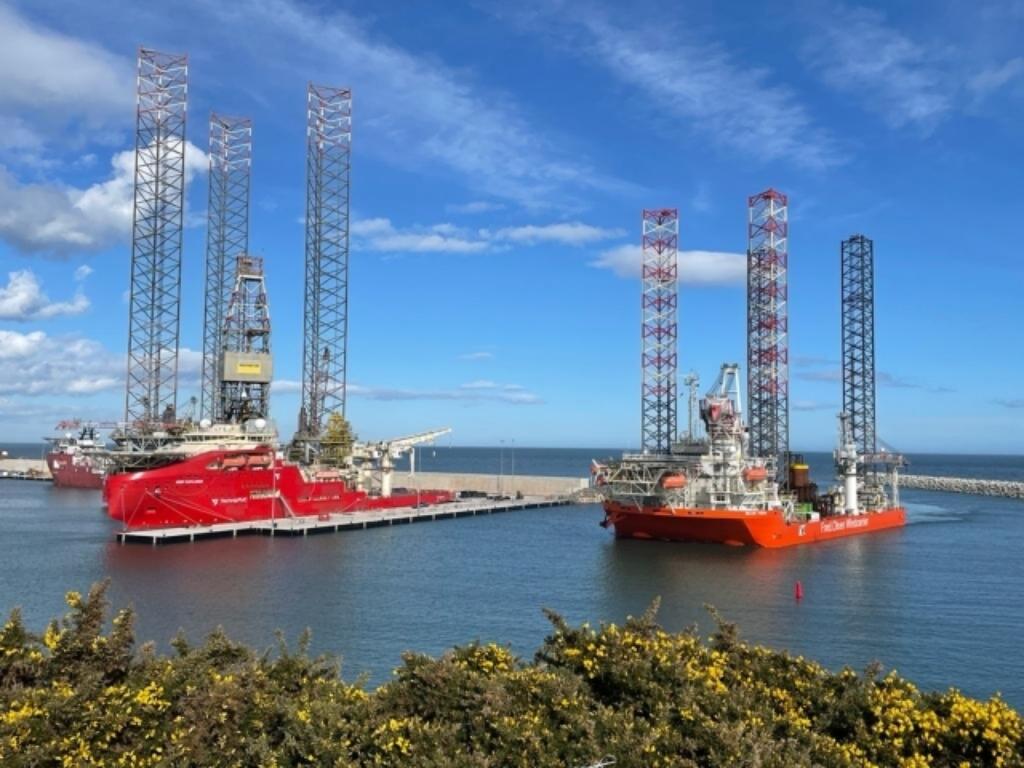 The Blue Tern jack-up installation vessel couldn't be missed as it sailed into the new Aberdeen South Harbour.
Port of Aberdeen has welcomed more than 100 vessels working on offshore wind projects to the port so far this year, including the latest arrival of the Blue Tern jack-up installation vessel.
The Fred. Olsen Windcarrier vessel, which has an overall length of 151 metres, a breadth of 50 metres and an 800-tonne crane, couldn't be missed as it sailed into the new Aberdeen South Harbour.
"Offshore wind is our most significant opportunity for growth over the next decade. The sector currently accounts for 10% of our overall vessel traffic and with ScotWind, INTOG and other developments on the horizon, we expect that figure to increase significantly in the coming years."
Port of Aberdeen's strategic location, world-class infrastructure and access to an unrivalled supply chain has resulted in the port increasingly being utilised for offshore wind projects. A wide range of vessels - including large cable layers, construction, installation, survey, and service operation vessels (SOVs) - working on wind farms such as Seagreen, Moray East and Moray West now regularly calling at the port.
The port has supported wind developments for many years, and its North Harbour is the operations and maintenance base for Aberdeen Offshore Wind Farm and Kincardine Offshore Floating Wind Farm. The transformational South Harbour development offers 1.5km of deepwater berths (9 to 15 metres deep) and can accommodate ships up to 300 metres in length. It also offers extensive heavy-lift zones, 125,000m2 of flexible laydown space at the quayside, expansive project areas and is located adjacent to the Energy Transition Zone.
Mr James continued: "Our £400 million investment in Aberdeen South Harbour positions the expanded port, and wider north east supply chain, to play a pivotal role in Scotland's next generation of offshore wind. We're engaging across industry and government to understand what's required from ports to support these projects and discuss how the expanded Port of Aberdeen can unlock value across the offshore wind lifecycle."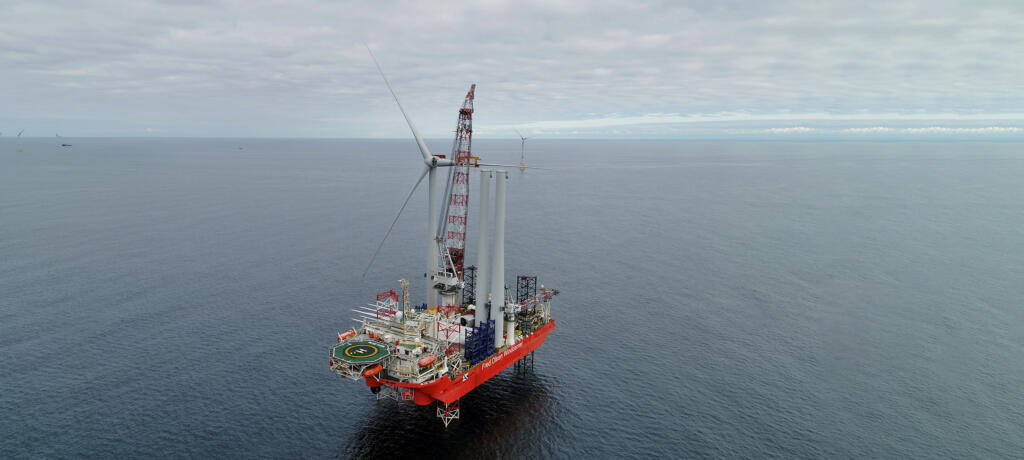 Stay up to date with the latest news from Port of Aberdeen