Our bright future is their bright future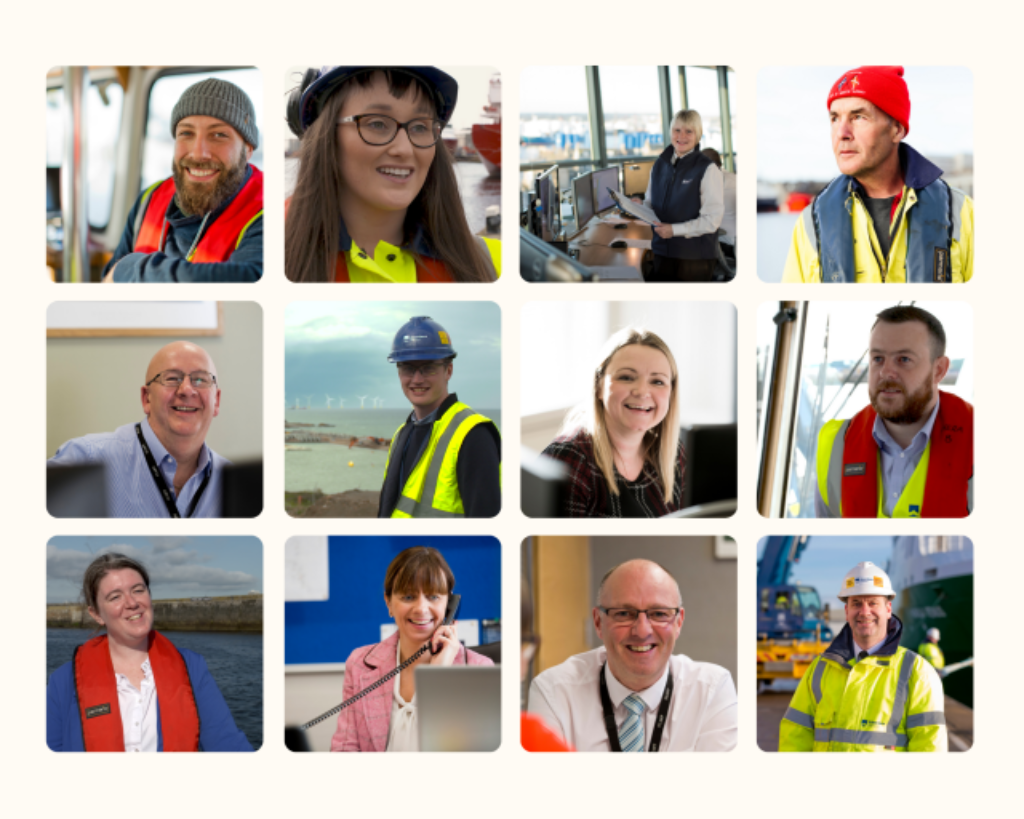 Apprenticeship programmes have never been more important, says our Head of Organisational Development, Jeanine Maindron.
As industries and businesses build back from the impact of COVID-19, apprenticeship programmes have never been more important. With so much support from the Scottish Government readily available, it is vital that business take hold of the opportunities, advice and support accessible from organisations like Skills Development Scotland, and consider the ways apprenticeships can bring real value to organisations.
It takes diverse and outstanding talent to keep an operation like Port of Aberdeen running smoothly and safely, with as many as 9,400 vessel arrivals per year, 24/7 customer operations and the largest marine infrastructure project underway in the UK just round the corner from our existing harbour. Our eyes are firmly fixed on our future, and we are always considering ways we can add skills and value to our 100-strong workforce as we scale up to the opening of South Harbour.
Many of our employees began their careers at Port of Aberdeen, either as apprentices, interns or through the cadetship programme which qualifies individuals for a maritime career. I am proud to say that many of these employees have stayed with us – some for as many as 35 years – adding value to their teams and departments every day. They have all experienced changes to the port, the 'world of work' and their own career paths, and their constant willingness and ability to adapt and promote change is both humbling and inspiring.
I am proud that we can equip our young employees to lead bright and promising careers, and by backing talent through early-stage career programmes, benefits have been brought to the port, our customers and stakeholders, and ultimately, the economy.
I am equally proud of our involvement with the diversity programmes run by Maritime UK and the British Ports Association. The importance of our maritime sector escaped no-one in 2020, and with the opportunities and challenges in the years to come, a diverse and inclusive workforce will be crucial for the sector to prosper. We are really looking forward to working with organisations from Scotland and the rest of the UK through these forums in the coming year.
Our mission as a Trust Port is to create prosperity for future generations; developing young people at the start of their careers is one of the ways we can do that. Great things happen when people are equipped to have bright and hopeful futures, and we look forward to welcoming and working with more young people in the future. - Jeanine Maindron, Head of Organisational Development
Stay up to date with the latest news from Port of Aberdeen