Industry excellence recognised at Port of Aberdeen's inaugural HSE Awards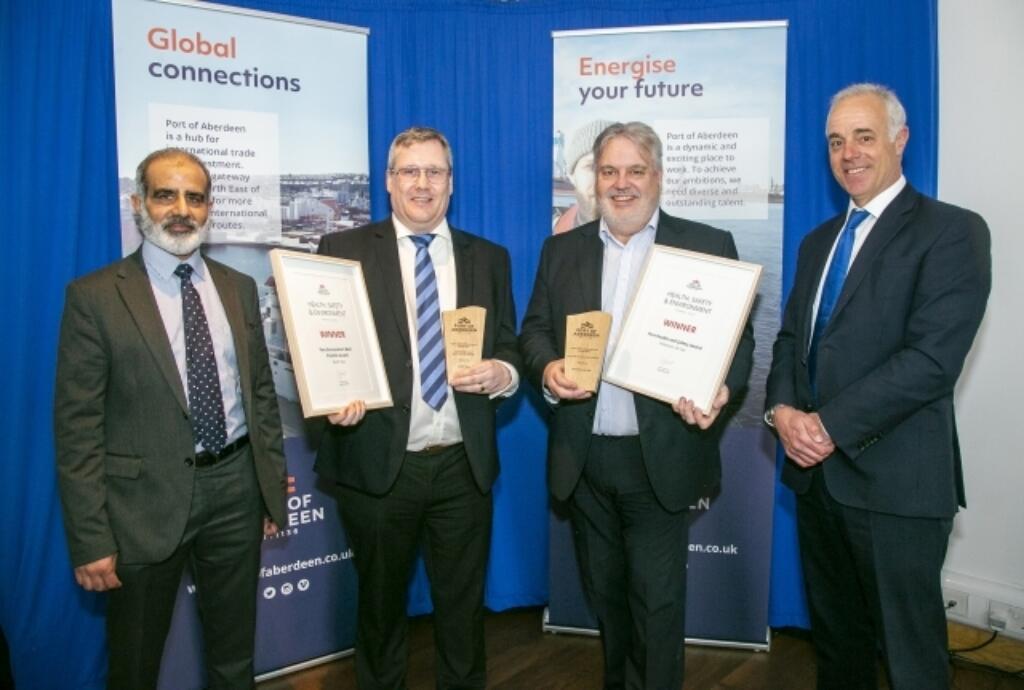 Health, safety and environmental success stories from zero incidents to employee wellbeing and vessel decarbonisation, were among those celebrated at Port of Aberdeen's inaugural Health, Safety and Environment (HSE) Awards.
Representatives from more than 35 organisations attended the annual ceremony at 210 Bistro in Aberdeen. The awards celebrate organisations working across the Port of Aberdeen estate who have demonstrated their unwavering commitment to the health, safety, and wellbeing of their employees, customers, and the environment.
Naveed Qamar, Head of SHEQ, said:
"Port of Aberdeen's HSE Awards provide a unique stage to showcase and celebrate the outstanding achievements of companies and individuals who go above and beyond to set exemplar standards and contribute to building a safer, healthier, and more sustainable Port of Aberdeen."
"The calibre of submissions was very impressive, and the commitment shown to the continual improvement of HSE is important to recognise. It is a joy to be able to bring together senior stakeholders from the local energy industry and organisations from within our Port estate to provide a truly celebratory event."
Peterson took home the 'Port Health and Safety' award for its Goal Zero strategy, which has seen four of its key operational areas achieving Goal Zero in 2022, meaning they saw zero harm to people, the environment or damage to property. This strategy demonstrated Peterson's commitment to eliminating all types of caused incidents across their business. Peterson also have a robust foundation in place to safeguard their people, putting their health as a priority for continued operations.
Keith Dawson, Director of SHEQ, Peterson, said: "We are absolutely delighted to have received this award from Port of Aberdeen and have our ever-improving safety culture recognised. Our people have worked relentlessly to demonstrate the right behaviours, drive safety in the workplace and ensure a safe environment for all. This award recognises their efforts, commitment, and a strong belief in our Goal Zero target. Safety is and will always be top priority at Peterson."
The 'Port Environment Best Practice' award went to North Star for its ambitious fleet decarbonisation plan, sustainability study, and roadmap to net zero – identifying the most suitable clean technologies and energy efficient, low emission propulsion solutions to improve vessel efficiency and environmental impact. 
Matthew Gordon, CEO, North Star, said: "We are pleased to have received the award as it is a testament to our commitment to sustainability and our longstanding collaboration with Port of Aberdeen. Cutting greenhouse gasses across our fleet is one of our main objectives as we strive to diversify our operations into the renewables market and improve the operational excellence of our ships to support our clients' net zero ambitions."
Stay up to date with the latest news from Port of Aberdeen