Excitement as The Princess Royal to open Aberdeen South Harbour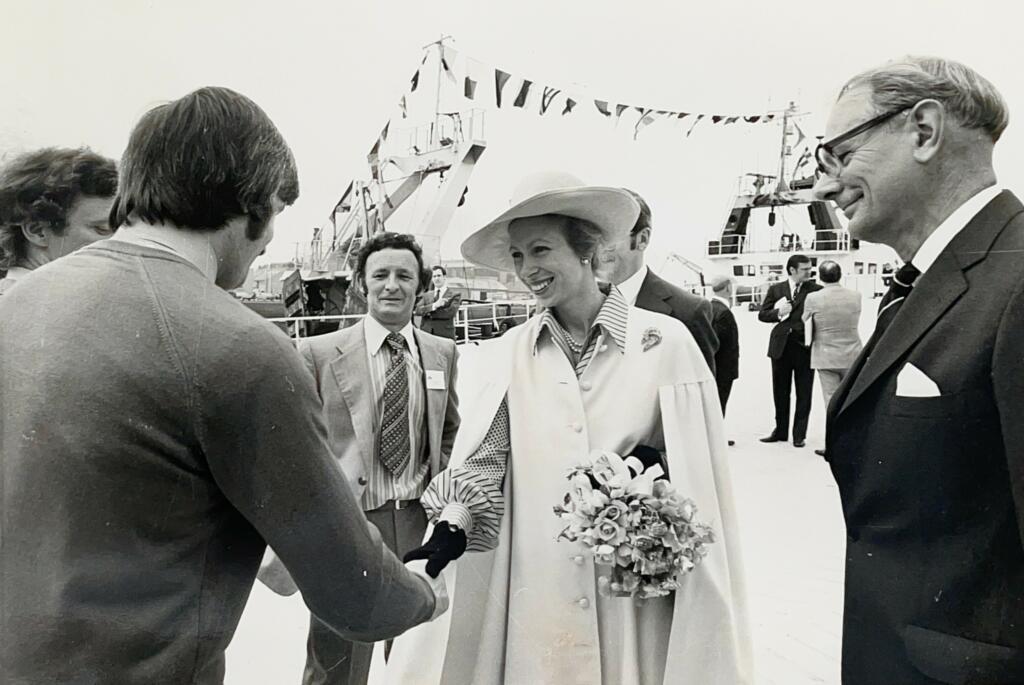 Port of Aberdeen is delighted to announce that Her Royal Highness The Princess Royal will officially open the new Aberdeen South Harbour on Friday 22 September.
A specially designed accropode will be unveiled to commemorate the official opening at an event with 200 guests on the quayside at South Harbour. Over 9,000 accropodes were produced as part of the project to form the North and South breakwaters which protect the harbour.
Attendees will include senior representatives from both the Scottish and UK Governments, port users and customers, industry, academia, members of the local community and former Port of Aberdeen colleagues.
The Princess Royal has paid many visits to Port of Aberdeen over the years, with her most recent visit in 1997 as part of the Royal Yacht Britannia's farewell tour around the UK.
Port of Aberdeen is in the final stretch of quayside construction at South Harbour, with the new harbour becoming fully operational later this month.
Bob Sanguinetti, Chief Executive, Port of Aberdeen said:
"Her Royal Highness The Princess Royal takes a keen interest in the maritime sector, and Port of Aberdeen is truly honoured that she will officially open Aberdeen South Harbour – a momentous occasion for all. "Aberdeen is one of the busiest ports in the UK and the expanded port will be integral to supporting the nation's drive to net zero, growth of green trade and maritime decarbonisation."
Roy Buchan, Chair, Port of Aberdeen said:
"We are delighted that Her Royal Highness The Princess Royal has chosen to join us for the official opening of Aberdeen South Harbour. This occasion marks a significant milestone in the port's almost 900 year history. "We look forward to demonstrating first-hand our ambitious vision and commitment to creating prosperity for future generations."
Stay up to date with the latest news from Port of Aberdeen