Dates announced for Tall Ships visit to Aberdeen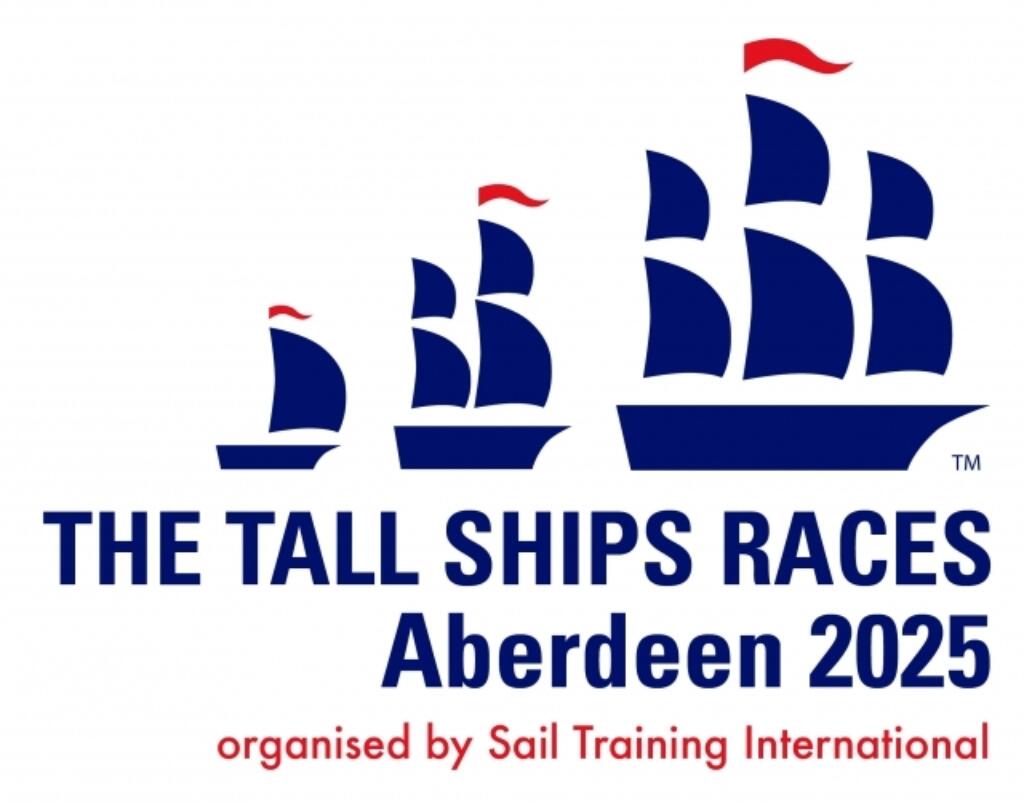 Sail Training International have released details of the route, which will see the vessels set out from Le Havre in France, travelling to Dunkirk, Aberdeen and finally Kristiansand in Norway.
The spectacular Tall Ships Race will visit Aberdeen for four days in 2025 as part of the international sailing event, organisers have announced.
The event will start on 4 July and continue through until 2 August, with the ships docking in Aberdeen from 19-22 July, following a 430 nautical mile trip from Dunkirk.  
Participants will cross the English Channel and North Sea on a series of racecourses alongside some spectacular maritime celebrations and will also embrace Sail Training International's mission of youth development and international friendship and understanding.
Aberdeen City Council's Culture Spokesperson, Councillor Martin Greig, said:
"Sail Training International has proposed an exciting racecourse for the Tall Ships 2025 race. I am delighted to welcome the event, participating ships, crew, trainees and visitors to Aberdeen. Their arrival will mark a four-day celebration of Aberdeen's maritime heritage and the cultural, social and trading links between the city and the Port of Aberdeen and the North Sea."
"We worked with the Port of Aberdeen and Aberdeen Inspired to secure the bid, and today's confirmation that Aberdeen along with Le Havre, Dunkirk and Kristiansand are the four host ports comprises an excellent route and something Aberdeen, the North East and Scotland can look forward to.  
"Our Partnership has prioritised making Aberdeen a premier destination for festivals, productions, conferences, bands and events. Securing the Tall Ships Race is exactly the type of activity we are trying to bring to the city and also provides an opportunity to develop links to the Maritime Museum and our local history, stories of our maritime heritage and engaging with our children and young people.  
"The work starts now, and we will be developing plans with a number of city and regional stakeholders for the event so that Tall Ships Race 2025 is a memorable experience for the organisers, participants, visitors and the people of Aberdeen. " 
Bob Sanguinetti, Chief Executive, Port of Aberdeen, said: "The Tall Ships Races is a spectacular event, and we are proud to be a host port in 2025. Many people have fond memories of the Tall Ships visiting Aberdeen and bringing it back to the city after almost 30 years is an incredible opportunity.
"We look forward to working with Aberdeen City Council, Aberdeen Inspired and stakeholders from across the region to deliver an event that will benefit local communities, create wider economic prosperity, and engage a new generation of young people in the city's rich maritime heritage."
Adrian Watson, CEO of Aberdeen Inspired, said: "This announcement confirming the four European ports for Tall Ships 2025 makes it feel all the more real and Aberdeen is delighted to be in such illustrious company. Aberdeen Inspired is very proud to work alongside Aberdeen City Council, Port of Aberdeen and a host of other local, regional and national partners in planning for what has the potential to be one of the biggest events the city has seen in decades."     
An audience of half a million people from near and far is expected while the Tall Ships event is in Aberdeen. 
They can look forward to seeing between 30 and 50 magnificent sailing vessels, visit a temporary nautical themed village, a crew parade down Union Street, parties, light show and departure celebrations.
The city previously hosted the hugely popular event in 1991 and 1997.
Tall Ships 2025 route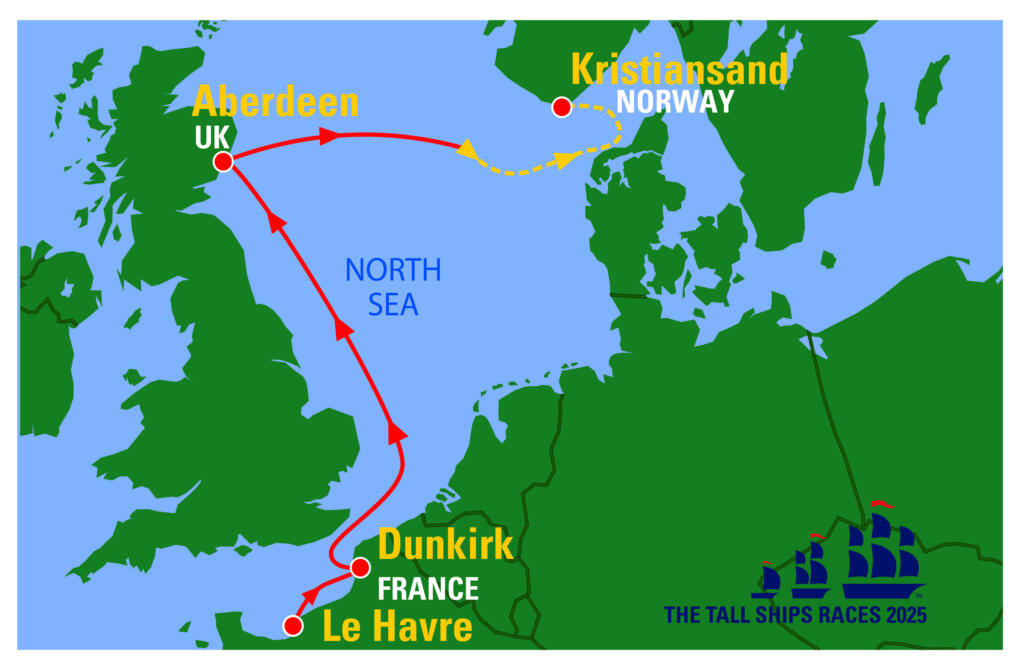 Stay up to date with the latest news from Port of Aberdeen