At the heart of energy transition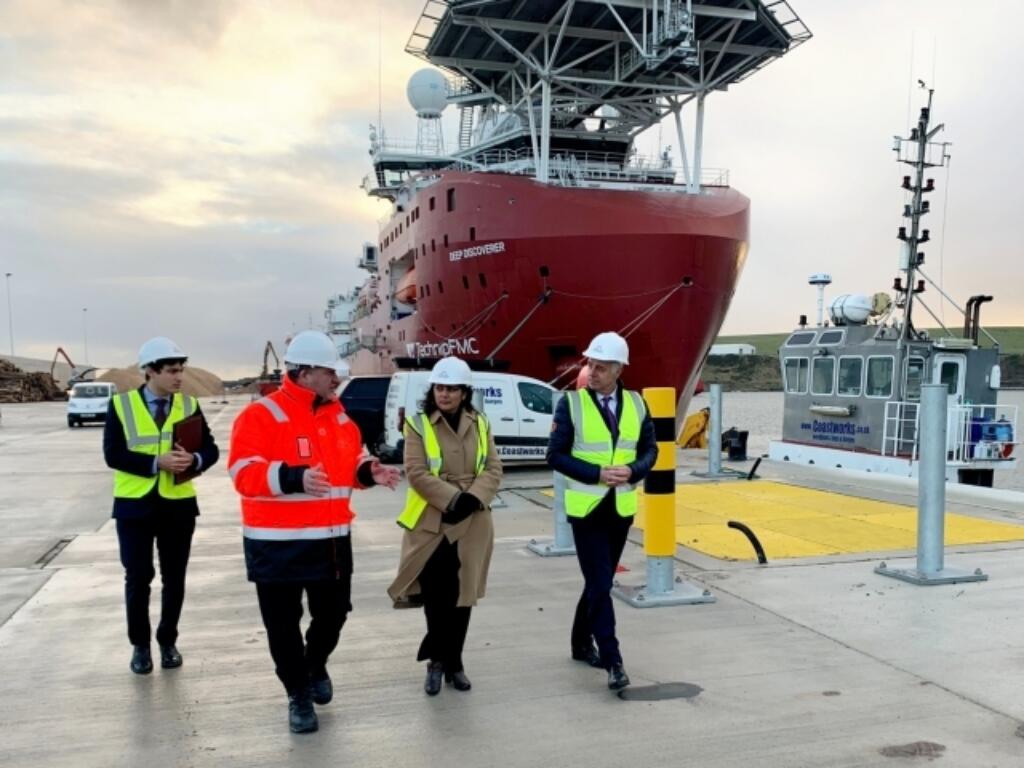 Port of Aberdeen welcomes Minister for Industry and Investment Security Nusrat Ghani
Port of Aberdeen welcomed Nusrat Ghani MP, Minister of State (Minister for Industry and Investment Security), to see first hand the crucial role that the port is playing in energy transition.
Minister Ghani met with Bob Sanguinetti, CEO, and Roddy James, Chief Commercial Officer, to discuss Port of Aberdeen's innovation projects and future ambitions in offshore wind, green hydrogen, and maritime decarbonisation.
The visit included a quayside tour of the port's transformational £400 million expansion project, which is already supporting oil and gas, renewables, and cargo operations, ahead of completion of construction in Q2 2023.
Bob Sanguinetti said:
"We are delighted to welcome Minister Ghani to Port of Aberdeen. The city has been a global energy hub for more than 50 years and it has a fundamental role to play in the drive to net zero and achieving energy security of supply. With the right partnership between the public and private sector, Port of Aberdeen will be able to expand our strategic projects in these areas and deliver for the nation."
Minister for Industry and Investment Security Nusrat Ghani said:
"As our gateway to the North Sea, Aberdeen is on the front line of our transition to net zero. The work being pioneered in this city, from hydrogen to offshore wind, is helping lead the whole of the UK to a cleaner, greener future."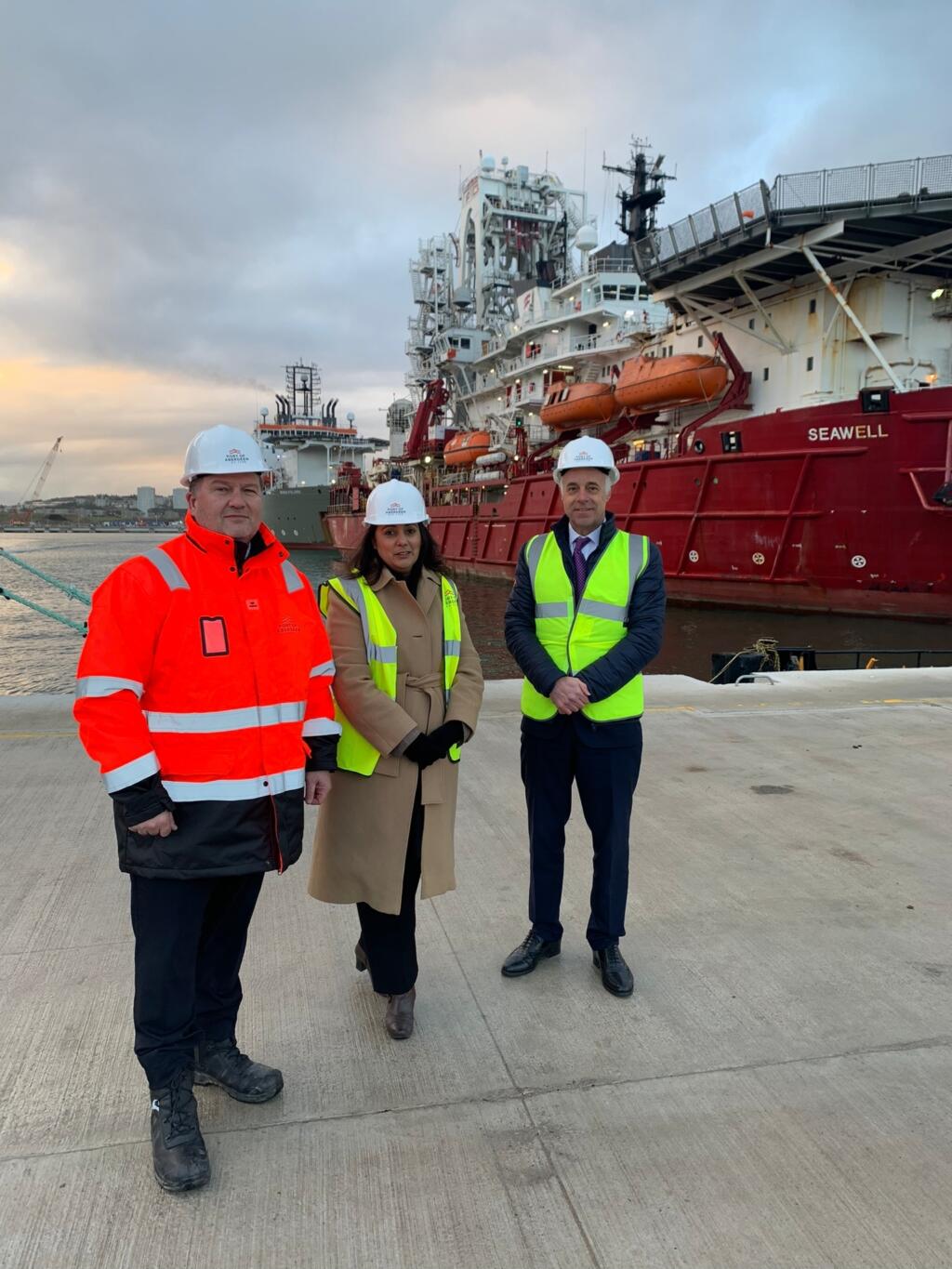 Stay up to date with the latest news from Port of Aberdeen