Aberdeen's port expansion boosts regional cruise tourism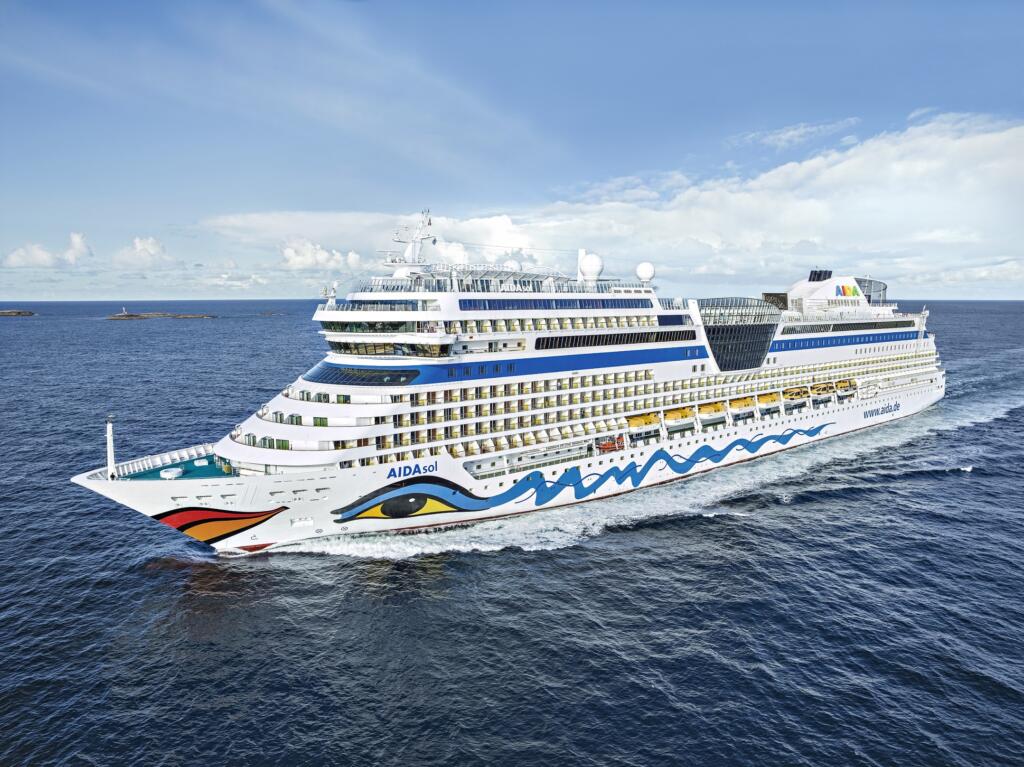 More than 25 cruise calls are currently scheduled from April and September, with up to 12,000 tourists visiting the North East of Scotland.
The expanded Port of Aberdeen will welcome a wide range of new cruise vessels to the city in 2023, which could boost the regional economy by more than £1.5 million.
More than 25 cruise calls are currently scheduled from May and September*, with up to 12,000 tourists visiting the North East of Scotland. The benefit to local businesses this year and beyond could be significant with cruise calls to Scotland generating an average spend of £134 per passenger per call (source: Cruise Scotland).
The first cruise call to the new £400 million Aberdeen South Harbour is the eye-catching, 202m long AIDAaura on 2 May, which can carry more than 1,200 guests.
"We're delighted to welcome a host of new cruise vessels to Port of Aberdeen in the maiden year of South Harbour. We expect to see year-on-year increases in the number of cruise calls as we ramp up our capacity and capability. It's encouraging to see that major international cruise lines are already booking their larger cruise ships for calls to Aberdeen in 2024 and beyond."
Port of Aberdeen has a proven track record of welcoming boutique cruise vessels and now extends that expertise to facilitating larger vessels at its transformational South Harbour development.
The new deepwater harbour, which is scheduled for completion in Q2 2023, significantly increases the port's capacity for cruise calls and will be able to accommodate the majority of the world's cruise ship fleet.
Teams from Port of Aberdeen and major cruise lines, such as the Carnival Group, will take part in reciprocal training and familiarisation visits this year. This collaborative approach will see a wide range of larger vessels, carrying thousands of guests and crew, call at South Harbour for the cruise seasons in 2024 and beyond.
Mr Sanguinetti continued: "Cruise at South Harbour is often the first thing that people ask about so it's incredibly exciting to see it taking shape. Port of Aberdeen is a gateway to the amazing attractions of North East Scotland. Our investment in South Harbour will enable tens of thousands more guests to experience this incredible region every year."
Chris Foy, Chief Executive, VisitAberdeenshire, said: "The opening of the South Harbour to cruise vessels in 2023 will be a timely boost to the tourism and hospitality sector in the North-east.
"Disembarking passengers - who will be met by our Welcome to Aberdeenshire volunteers – will have a wealth of experiences to enjoy during their time on our shores, planting the seed for future travel back to Aberdeen and Aberdeenshire for a longer stay."
Aberdeen City Council Communities, Housing and Public Protection Committee Convener Councillor Miranda Radley said: "With new port infrastructure we are delighted to attract new cruise activity that will bring more visitors and allow us to showcase our region. Aberdeen is a fantastic place to visit, attracting visitors to the city is embedded in our city centre and beach masterplans.
"In response, the Council is working with the tourism sector and businesses to capitalise on these new opportunities and welcoming passengers to Aberdeen and its attractions including the Maritime Museum, Provost Skene's House, the multi-award-winning Art Gallery and Union Terrace Gardens as well as our year round events programme such as the Pipe Band Championships, Highland Games and summer festivals."
Adrian Watson, Chief Executive Officer at Aberdeen Inspired, said "It is really exciting to see the South Harbour open for business to the cruise market. Port of Aberdeen has done a fantastic job in getting us here and I'm delighted that Visit Aberdeenshire has worked with partners in bringing the volunteer strategy together to receive the first passengers. This market offers some real potential to our city and regional businesses."
Click here to find out more about the North East of Scotland's burgeoning cruise sector.
Stay up to date with the latest news from Port of Aberdeen