River Dee emergency maintenance dredging works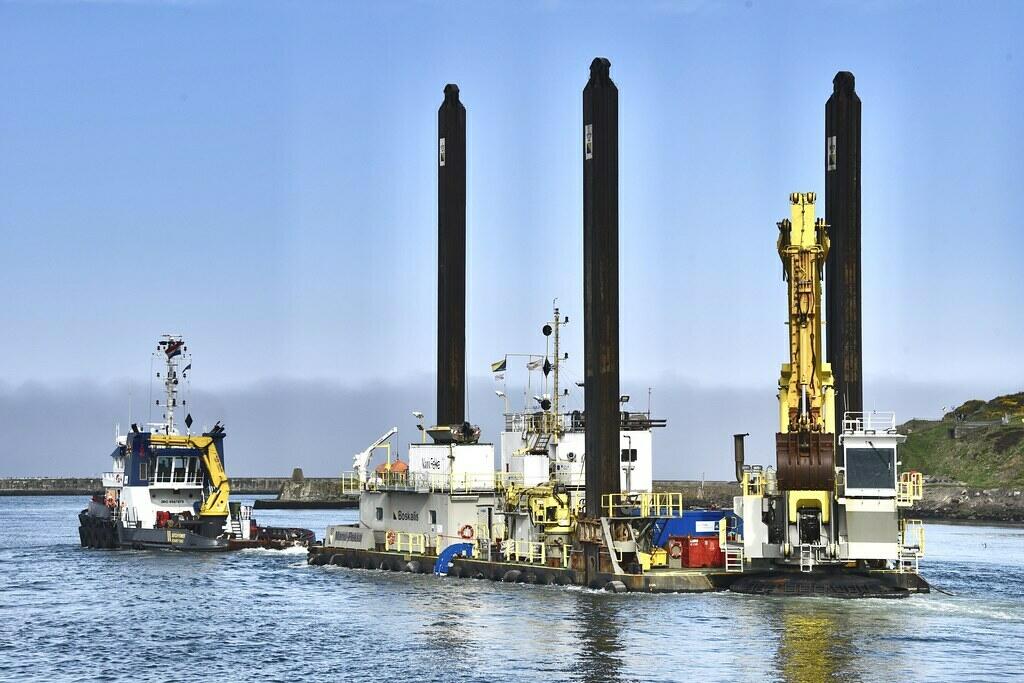 Port of Aberdeen has contracted Boskalis Westminster to conduct emergency maintenance dredging works in the River Dee.
Flooding in November 2022 caused significant material to accumulate in the west of the river resulting in the minimum water depths being exceeded at the port's Torry 6 and Mearns 3 berths. The berths have been out of normal operation since the flooding.
The 'Manu Pekka' backhoe dredger is expected to commence dredging from 9 February for approximately five days. A similar workscope was complete in 2016 following Storm Frank.
Stakeholders including Marine Scotland and Dee District Salmon Fisheries Board have been consulted on the planned dredge.
Port of Aberdeen and Boskalis Westminster are focused on completing the workscope safely, efficiently and with minimum impact on the local environment.
Image Caption : Manu Pekka backhoe dredger (credit: DanoAberdeen)
Stay up to date with the latest news from Port of Aberdeen