Port of Aberdeen's green business growth recognised at Net-Zero Energy Transition Awards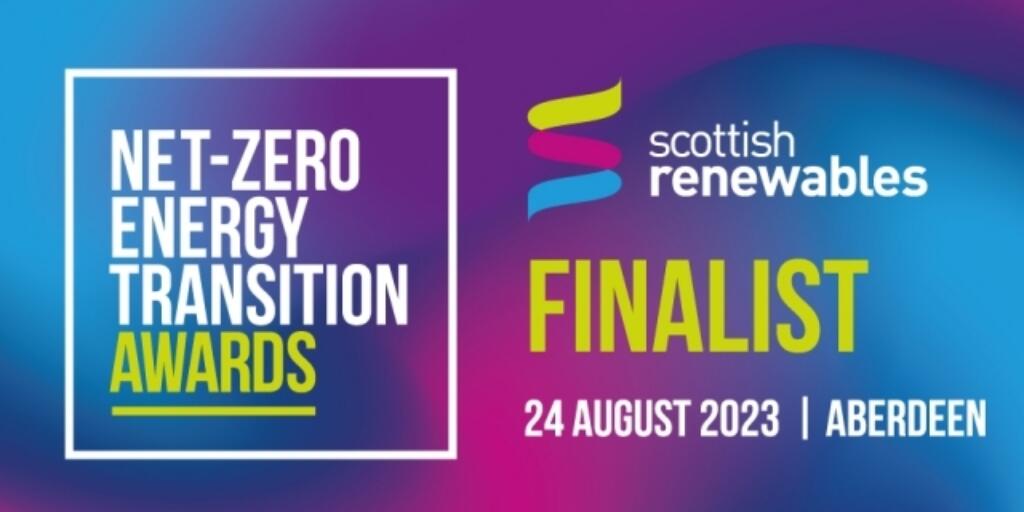 Port of Aberdeen has been shortlisted in the 'Green Business Growth' category of the Net-Zero Energy Transition Awards 2023.
Organised by Scottish Renewables, the awards recognise the passion, dedication and talent of the exceptional people and companies making up the energy transition supply chain.
The expanded Port of Aberdeen has been shortlisted for its capacity to support future growth in the renewables sector, thanks to its £420 million investment in Aberdeen South Harbour.
The Port is shortlisted for the Green Business Growth Award alongside ACE Winches, Balmoral Group, and Forth Ports.
Bob Sanguinetti, Chief Executive said:
"Port of Aberdeen is at the heart of the nation's energy transition, and renewable energy is an important strand of our net zero strategy and vision to become the UK's first net zero port by 2040. Our £420 million Aberdeen South Harbour expansion has played a pivotal role in accelerating our renewable energy offering and has positioned us nicely for this award."
"This recognition not only fuels our determination to keep pushing boundaries but also reinforces our belief that a greener future is possible. I am proud that Aberdeen is leading the way on renewable energy, and the work we deliver will be crucial for a successful transition for the energy sector in the North East of Scotland."
The winners will be unveiled at the awards ceremony which takes place at the P&J Live on Thursday 24 August.
To read more about the Net-Zero Energy Transition Awards and to view the full list of finalists, please visit the Scottish Renewables website here.
Stay up to date with the latest news from Port of Aberdeen