North East artists invited to add colour for royal opening of Aberdeen South Harbour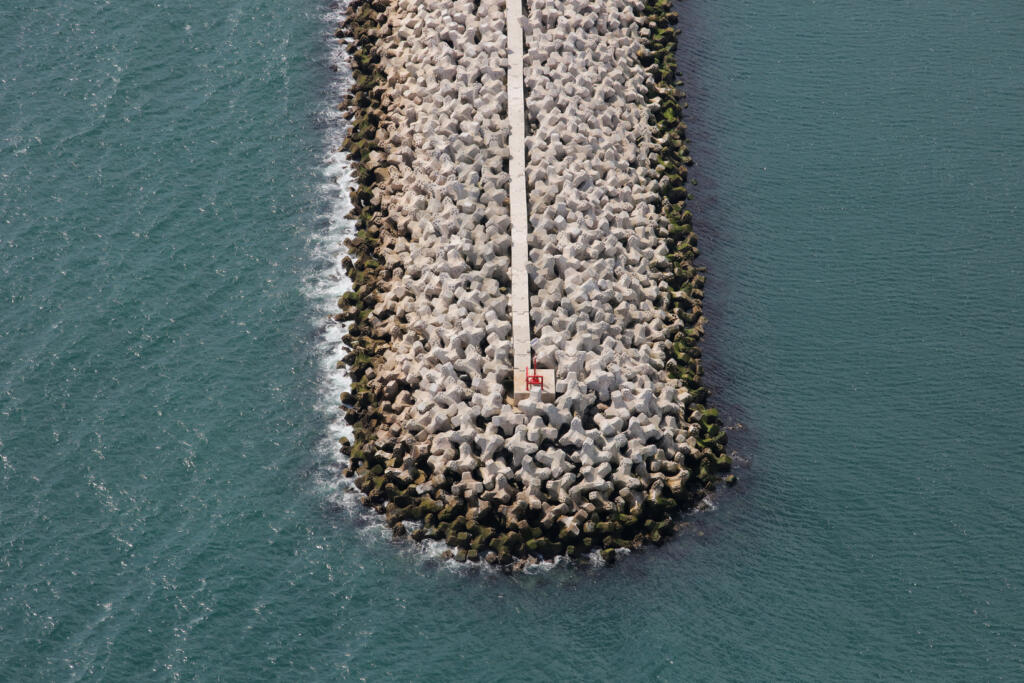 Port of Aberdeen is inviting artists from across the North East of Scotland to take part in an unique design competition which will have a Royal unveiling at the port's new £420 million Aberdeen South Harbour.
Local artists can now submit their designs for the chance to paint a 2.17m tall concrete accropode sculpture which will be unveiled by Her Royal Highness The Princess Royal at the official opening of South Harbour on Friday 22 September.
Accropodes are wave-dissipating concrete blocks that make up South Harbour's north and south breakwaters. Designed to resist the action of waves, more than 9,000 concrete block rock armours play an integral role in the protection of South Harbour and the vessels berthed within. 
The shortlisted entries will be judged at the start of September with the chosen artist then painting their design onto the accropode before it is moved onto the quayside for the official opening.
The public will be able to see the accropode up close at a free, ticketed open day on Sunday 24 September, with details of this event to follow in the coming weeks. Following the opening weekend, the accropode will take pride of place near the entrance of South Harbour.
Lauren Strachan, Communications and Marketing Advisor, Port of Aberdeen said:
"Accropodes are a fundamental feature in the design of South Harbour. The design competition provides a great opportunity for North East artists to have a lasting legacy at a project of national strategic significance. "We look forward to reviewing the creative and imaginative designs submitted by local artists, before the winning accropode design is brought to life and unveiled by Her Royal Highness The Princess Royal."
For more information about the accropode design competition and to download the design brief, please click here.
Stay up to date with the latest news from Port of Aberdeen